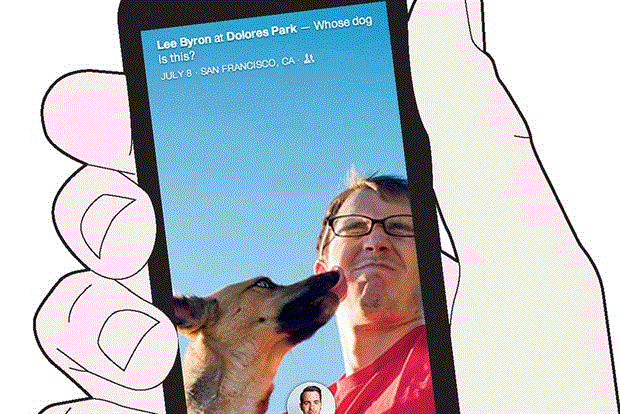 Marketing takes a look at the features that have come and gone, or come and lingered, gathering dust in some dark corner of the Facebook universe.
1. Facebook Home
In Facebook's quest to make the transition to a mobile first company much was made of the launch of Facebook Home, an app that overlaid elements of the Facebook experience onto Google's Android operating system.
Mark Zuckerberg unveiled the app himself alongside HTC chief executive officer Peter Chou to great fanfare at a press event last April. The HTC First phone that had Facebook Home pre-installed failed to sell and the device was named by the media as one of the biggest technology failures of last year.
2. Facebook Credits
Facebook commerce, or F-commerce, has failed to take off and the social media network's unsuccessful foray into moving beyond advertising revenues was exemplified by its virtual currency Facebook credits.
It was hoped the currency, which had an exchange rate of one US dollar to 10 Facebook Credits, would eventually be used to pay for the majority of virtual goods on the platform.
After it failed to gain traction Facebook decided to give up on the currency and announced it would no longer use it in June 2012 and would revert people's Facebook Credits into their own currencies.
3. Facebook Questions
In July 2010 Facebook began rolling out a question and answers service to fight off the growth of popularity of Quora, a similar service.
Fast-forward to October 2012 and Facebook announced it was shutting down Facebook Questions. Facebook removed the Questions dashboard and option to share a poll to the news feed. The service was still available via Facebook Pages, but in July of last year even that was removed.
It is understood the Q&A experiment was closed because there was not a chance to grow a community of experts in different fields around the service, which was the reason for Quora's success.
Shutting Questions also allowed Facebook to focus its resources on search (see Graph Search).
4. Facebook Places
Zuckerberg took the fight to Foursquare with the launch of Facebook Places, a feature that allowed used to "check-in" to locations using a mobile device.
Facebook Places was abandoned in August 2011 and instead of offering check-ins as a standalone activity they were incorporated into status updates.
The move turned out to be a stroke of genius and has proved extremely successful, while Foursquare has begun to lose its shine.
5. Poke
In what has begun a recurring theme, Zuckerberg chose to attempt to fend off the competition by copying their model and building it into a Facebook feature.
This time the competition was from Snapchat and in response Facebook brought out its Poke iPhone app, which mimicked the Snapchat service.
Following the failure of the app, Zuckerberg has subsequently claimed the app was just a joke a few Facebook developers knocked together in a hackathon.
6. Graph Search
Facebook made bold claims that it could challenge Google in its own back yard by launching its own search product, called Graph Search.
The feature is designed to search the social network for photos, people, interests and places and offer a superior search experience by tapping into trusted information provided by friends.
However, Zuckerberg admitted in an interview with Bloomberg that it was "generous" to suggest Graph Search worked even half the time.
Facebook, as has been the case throughout its ten year history, hasn't given up yet and is redesigning the service for mobile phones.
Although the social network readily admits that harvesting all the relevant data from billions of Facebook statuses through history is in itself a "multi-year journey".