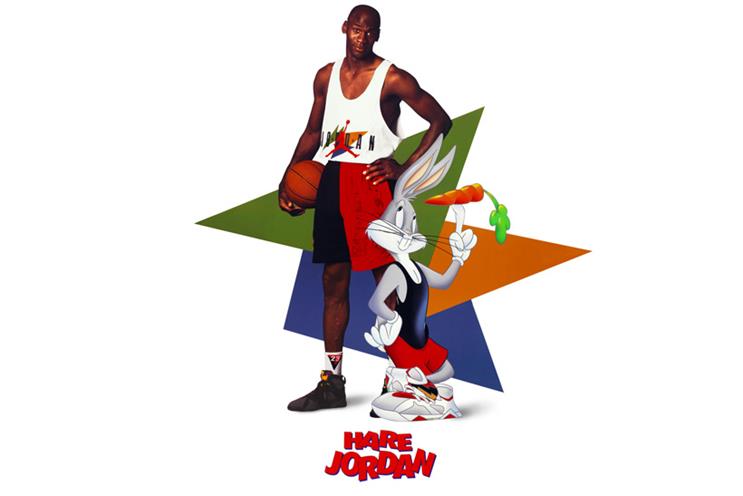 Trainer brands such as Nike, Adidas, Reebok and Vans just 'get' how to market their product with the build up of anticipation and excitement, amassing a loyal following and driving the sales they're looking for.
Want to step into their shoes? We've pulled together some of the tricks of their trade, highlighting how creating limited-edition products, collaborating with the right partners and testing different retail formats can create a buzz for a brand, signal desirability and in turn pave the way for a loyal customer base and send the tills ringing.
Here's six lessons that can be learnt from the successful trainer brands:
1. Fuel demand by creating limited-edition products
Aside from the fact that their products tend to be good quality, what sneaker brands really nail down to a fine art is making sure there's pent-up demand for their products. They launch exclusive lines - limited edition ranges, collaborations with artists - meaning the products available are one-offs and unique. In a world where everything is available online, people - especially those fashion conscious youths – are yearning to look different from their peers. Nowadays sneakers are like records, they're collectable items.
Every sneaker brand has a limited edition and by making them rare, they become even more desirable. Take Kanye West's limited edition shoes for Adidas: 9,000 were put up sale and they sold out within a matter of days.
2. Create hype by reissuing classic editions
Brands ain't just creating buzz by just launching limited edition footwear; no, they're also setting out to seduce fashion aficionados by reissuing classic editions. Sometimes this approach involves halting production of a shoe and simply returning it to market a few years later.
This is what Adidas did with its Stan Smith shoe, although it's unclear whether it was intentional. Lack of demand played a part in the brand axing the iconic line in 2011 but fast forward to just a few years later in 2014 and Adidas relaunched the tennis shoe in two separate stages, tweeting and sending out press releases about the rebirth of the show.
Adidas created hype online and controlled the amount of supply - its rarity spurring pent-up demand for the shoe – all the while reigniting the old passion there was for the its once dormant Stan Smith. The shoe became a key staple at London Fashion Week in 2014.
Reebok also took a similar tactic to reintroduce its classic Pump trainers last year.
3. Play around with interesting retail formats
Sneaker brands are still opening big retail units but alongside these they open smaller, more unique spaces that generate interest and excitement among their fanbase.
Brands such as Nike have launched triumphant retail pop-up spaces with aplomb. Take Puma and Nike, which operated units housed in former shipping containers over at Boxpark, in Shoreditch, London, sitting alongside cool, smaller brands.
As part of its collaboration with TFL for its 150th anniversary back in 2013 (yes, teaming up and differentiating products plays a strong theme for trainer brands), Nike swung open a pop-up kiosk in the ticket concourse at Piccadily Circus, dishing out 150 limited pairs of trainers featuring print patterns inspired by the London Underground.
Nike has launched a pop-up supersized 'shoe box' in Manhattan, illuminating it using LED lights. With a big nod towards exclusivity, the store is accessible only by online RSVP.
4. Have a nose for nostalgia
Whether it's your favourite TV show from when you were eight, the song you listened to as you fell madly in love for the first time at 17 or the sweets you chomped on as a kid that are no longer in stock, there's nothing that doesn't grab a consumer like a bit of nostalgia.
Trainer brands are good at utilising this powerful emotion to draw in customers, which can often help lure in an older demographic. Vans has this down to a t, with the trainer brand serving up ranges featuring designs from Star Wars, Mickey House and SuperMario to Superman. Retro styling is in vogue.
5. Build your brand with influencers – but make it authentic
Brands aren't just enlisting names to be the face of their brand; they're collaborating with them on a more closer level and making sure their vision is stamped on the designs (although you won't see a designer at Adidas ousted to make way for a pop singer anytime soon). Rihanna isn't just adding her face to a brand of trainers at Puma, she's become global content director of Puma. And we all know how much Kanye West likes to get involved in his collaborations, when he's not making music he's creating street shoes for Adidas, and we know for one that the singer come designer won't be letting any designs that don't fit his vision be found walking down the street.
6. Empowering the consumer
Personalisation continues to play a key theme across brands (think Nutella and Coca Cola) but trainer brands have been empowering its customers in this way for some time. And they're not slowing down in tapping into the trend for customisation.
Foot Locker opened a kiosk for its New Balance 574 shoe at its New York Times Square store, allowing customers to design their own pair of trainers, from the laces to the logos. Moving this on from standard personalisation, the brand let customers touch and feel the shoe as they swirled them around on a 3D shoe. Of course, this was hooked into social media, enabling shoppers to show off their new wares or hear from their friends before ordering.
And Adidas brought personalisation to a whole new level last year when it launched a new app letting customers print their favourite Instagram pictures onto their trainers.
---