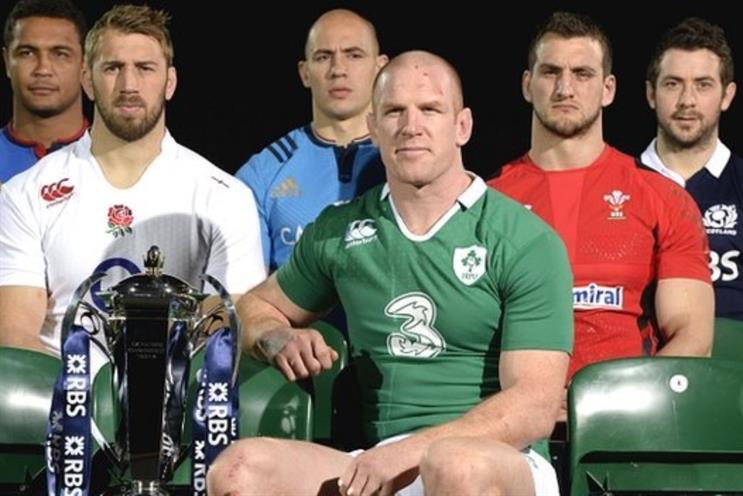 In the new share deal, the BBC will have eight games and ITV seven in 2016, while that tally will be reversed the following year.
If the 2016 fixtures remain as scheduled then the BBC will screen both matches on the opening day, with France v Italy followed by Scotland v England set for Saturday, 6 February.
ITV would host Ireland v Wales on Sunday, 7 February, while the BBC would screen the tournament's final game, France v England, a 20:00 GMT kick-off, on Saturday, 19 March.
The deal promises to provide another boost for the commercial broadcaster, ITV, which has been awarded all the home matches of England, Ireland and Italy, and seven of the 10 Six Nations games England play every two years.
Games shown live on the BBC will be available online and via the BBC Sport app. When matches are on ITV, highlights will be available via the BBC Sport website shortly after full-time.
Earlier this year, the 2015 tournament achieved highs not seen since the BBC began its exclusive rights deal in 2003.
Nearly 10 million tuned in on the final deciding day, as England tried to beat France by enough points to win the competition on points.
They ended up losing the championship title to Ireland, but the BBC enjoyed a strong performance, attracting more than 24 million throughout the 15 games.
The new rights deal continues ITV's investment in international rugby and promises to open the game up to sponsorship and advertising opportunities.
The company, led by chief executive Adam Crozier, is the exclusive broadcaster of this autumn's Rugby World Cup 2015's hosted in the UK.
ITV will provide live coverage of every single match throughout the six weeks of the tournament, hosted by England, from the opening fixture on 18 September, through to the final on 31 October.
Simon Daglish, group commercial director at ITV, told Campaign: "We are delighted for the first time in a long time to be the broadcast partner of the 6 Nations. With rugby's growing popularity, the Rugby World Cup as well as the 6 Nations, ITV is now able to offer our commercial partners an unprecedented unique upmarket mass audience."
Leading the broadcaster's team will be presenter John Inverdale, who will be joined by a team of experienced pundits, including members of England's victorious 2003 team Jonny Wilkinson, Lawrence Dallaglio and Jason Robinson, and coach Sir Clive Woodward.