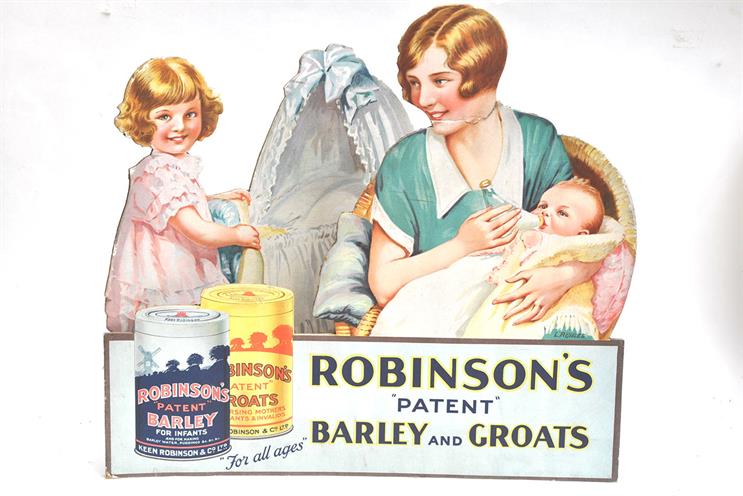 The Museum of Brands is shining a spotlight on the portrayal of women in advertising with a series of talks, an exhibition and a film. 10 from 50: Changing trends of female representation in TV commercials was produced by Lindsey Clay, the chief executive of Thinkbox.
Clay said: "Advertising is a key part of popular culture and a reflection of social norms. The progress that has been made in our advertising of the portrayal of women mirrors how society has developed.
"Initiating debate is an excellent way to judge how far we have come from women being glued to the kitchen sink in ad breaks – and how far we still have to go."
Karin Kihlberg, museum manager at The Museum of Brands, has identified six stereotypes of women in advertising; which range from the domestic obsessive to sex object (see below). She believes that the representation of women in advertising has shifted considerably: "At a time when gender balance is the subject of many a debate in the media, in business and more recently in government, we feel it's important to look at the evolution of the female role model in advertising and how this feeds into our day to day lives".
Six stereotypes of women in advertising
Domestic obsessive

Example: Shake n vac
Description: Unnaturally energised by issues to do with home, often cleaning. Used to be referred to in the industry often as 2 Cs in a K
Selfless nurturer

Example: Oxo mum
Description: Self-sacrificing, maternal, subsumes own needs for those of others
Sex object

Example: Lynx ads in the 1980/90s
Description: The ultimate in one-dimensional desirability
Unattainable goddess

Example: Special K
Description: Physically perfect object of desirability but for women rather than men. Aspirational, unattainable ideal
The fraught juggler

Example: Asda's controversial Christmas ad
Description: Busy working mum with too much to do. Frustrated and not happy
The bit part

Example: Cadbury's "Yes sir I can boogie"
Description: Supporting or background character for the male protagonist(s). There to provide visual variety