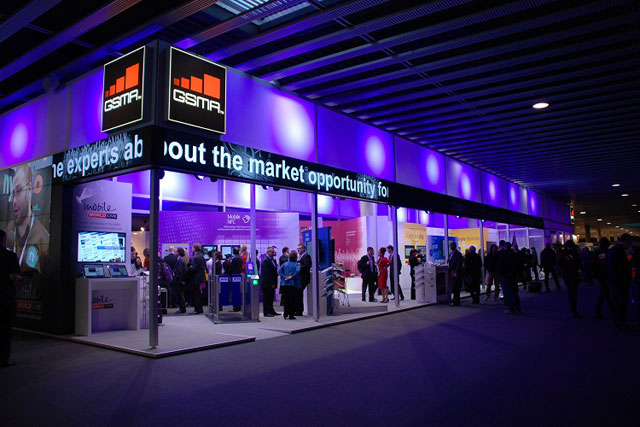 From its humble beginnings almost two decades ago, the Mobile World Congress (MWC) is now a massive industry event, with 70,000 delegates across eight great exhibition and conference halls.
It's in full swing and I've been running back and forth between the conference and exhibition halls to attempt to take it all in. Mobile developments continue to happen at lightning speed, with a vast array of new devices and start-ups.
To help make sense of it all, I've identified six key themes that I think will impact the media industry.
Device convergence
Phones are starting to look like tablets, tablets like laptops and cameras like phones. And the big manufacturers, LG, Sony, Samsung, are making it easier for their tech to work together, such as gaming on HD TVs with phones as controllers. We need to start thinking about mobile media planning across devices, for example using phones to "drive" brand experiences on smart TVs.
And it's a reminder we need to continue working to try and link ad delivery across multi-device customer journeys, aiming to get to that elusive single customer view.
'Open' mobile
One of the big launches at MWC has been Firefox's new OS. While it won't alter the dominance of iOS and Android overnight, it's clear from hearing the carriers speak that they want a more "open" mobile experience where Google and Apple don't call all the shots.
Carriers want to become media companies in their own right, owning more content and service delivery, but they know they will need to partner – a potentially big opportunity for existing content creators and even brands.
A more "open" mobile world is also one driven by HTML5 and the web browser, which would be good news for brands and media – advertising plays a much stronger role in discovery and measurement in the mobile web versus app stores.
4G/LTE: 'from analogue to digital'
There are a huge number of 4G/LTE-focused businesses in the exhibition halls, and AT&T believe that 4G (coupled with cloud services) will change every industry. GSMA describes the leap from 3G to 4G to the shift from "analogue to digital".
LTE is still really nascent in the UK, but following last week's auction, we can expect to see it making an impact by the end of 2013. And LTE could be a big step-change for mobile media, opening up richer content experiences for media owners and brands, particular in mobile video, allowing us to move beyond restrictive file size limits to build richer ad experiences.
Mobile payments: overcoming fragmentation
There are literally hundreds of start-ups and exhibitors dedicated to mobile payments, NFC and mobile integration into POS in retail. It underlines what a fragmented space it still is, both for brands and for end users.
Vodafone's chief executive, Vittorio Colao, believes that joint ventures between operators will be needed to create unified systems for payment that are user-friendly – a process that is underway in the US.
The Weve JV in the UK promises to do the same, but a unified mobile retail payments system is probably some way off. In the meantime, agencies and brands should experiment with the existing options (e.g. Square) to build learnings for when payment systems start to scale up for users.
Mobile brand experiences
Leading marketers from Unilever, KLM, Fidelity and Intercontinental shared their experiences of mobile marketing to date, and the common theme is that they have built mobile strategies across the customer journey, from discovery to post-purchase. They have developed apps and sites that not only allow audiences to transact, but add brand value.
For example, KLM are building a user-generated travel information app and Intercontinental already have concierge and food content apps – adding value alongside transactional brand experiences. The start point is not advertising, it's how to use the best available mobile technology (sites, apps, SMS, social) to build an experience which advertising can support and amplify.
We need to work with brands to build their mobile customer journey experiences, which will unlock the opportunity to grow mobile advertising and search.
Mobile advertising as a value-add
Finally, both mobile ad vendors and networks have spoken openly about the need to develop advertising for mobile that is sensitive to user experience – not intrusive or overly interruptive. By some estimates, up to 47% clicks on mobile ads happen by mistake.
The growing presence of mobile ad tech in the exhibition halls reminds us that we need to use wealth of data around individual users, location and context to run mobile advertising that genuinely adds value to mobile user experiences.
This means working with clients to run advertising that is relevant to the context that users see the ads in (e.g. referencing location) or delivers a tangible benefit (e.g. vouchering, content). The challenge for mobile networks and publishers is to continue to drive format innovation to find organic, seamless ways of integrating ads into mobile, beyond the standard banner.