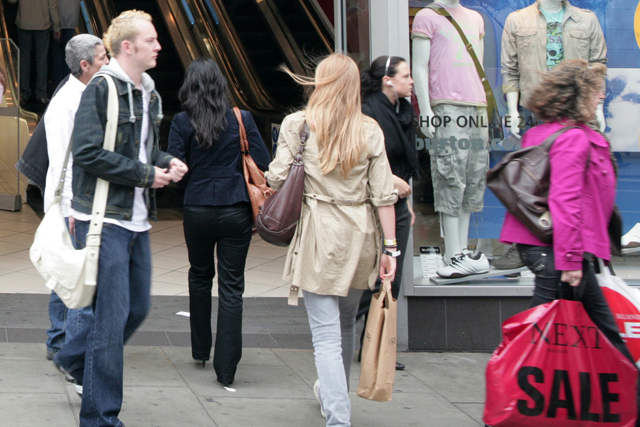 However, every challenge also represents an opportunity and yesterday (2 July) at the Central Saint Martins College of Art and Design in London, retailers were given a masterclass by WPP at its Future of Retail conference.
1. Inspire consumers by curating the physical environment
All brands will have need for curators in the future to help communicate the joy of shopping. Tim Greenhalgh, chief creative officer at Fitch Worldwide, argues the new differentiators for brands will be innovations that play to consumers "dreaming and exploring mind states".
Lego bringing the products inside its boxes to life using augmented reality technology that a three-year-old child can use is an ideal example of the how brands can inspire shoppers. Retailers need to follow in the footsteps of brands such as Lego with Greenhalgh arguing the "interesting stuff in retail is being done by manufacturers without the legacy of thousands of stores".
2. Showrooming is nothing new
The showroom-style environment of Apple's retail stores, held up by many as the future of retail, is a centuries old concept. David Roth, chief executive of The Store, cites the rows of shops that were built on Rialto Bridge in the first half of the fifteenth century as an early example of shops being used as "showrooms".
Roth explained that the difference today is that "mobile technology has made showrooming more effective". The only way to guard against consumers using physical stores as showrooms and buying products elsewhere online is to create a very clear value proposition that gives the brand a point of difference.
3. Don't be complacent about the competition
The explosion of ecommerce means "your biggest competitor may not even be known to you today but they will be known to you tomorrow", according to Futures Company EMEA deputy managing director Henry Tucker.
Retailers that will succeed are those that understand how the consumer is changing and how to turn the changing behaviour to their advantage. However, the difficulty is judging the pace of change. In the words of Bill Gates: "We overestimate the change that will occur in the next two years and underestimate the change that will happen in the next 10".
4. Data is your friend, avoid letting it swamp you
Retailers need to be great at something specific rather than being everything, everywhere to everyone. Phil White, planning director of Geometry Global, says the future is about "streamlining, simplicity and rationalisation based on data and a deep understanding of how people behave". Data should be used to support the business strategy rather than dictate it because retail is fundamentally about people. Chris Perry, joint chief executive of Fabric proposes retailers should "think about the least amount of data to maximise their goals".
5. Location is still king
"Location, Location, Location" are the three most important factors in retail, according to Roth. The importance of location nowadays is becoming less about where the physical retail store is on the high street as the emphasis shifts to online.
Roth explained that "today's location is about virtual location and that virtual location is going to change constantly". Location-based marketing is still a relatively untapped channel, but there is no doubting its power.
Kleenex managed to increase sales year-on-year during a mild winter by combining data on historical flu outbreaks from the NHS with data from Google ad words auctions on keywords linked to illness such as "flu remedy". This allowed Kleenex to adapt its media spend on its winter flu campaign in real time to effectively boost sales.
6. Learn from the best
Retail brands would be wise to adopt some of the philosophy of Amazon founder Jeff Bezos. Amazon believes it is a waste of time endlessly poring over financial results and instead focuses its energy on "controllable inputs", according to eCommera co-founder and chief scientist Michael Ross.
Bezos famously fired marketing directors who came to him to talk about conversion rates until they stopped talking about it. Prevention is better than a cure is another Amazon philosophy. In a possibly apocryphal tale, Bezos had a moment of epiphany during a tour of one of his fulfilment centres.
The moment came when he was asked: "I'm in favour of a clean fulfilment centre but why are you always cleaning? Why don't you hunt the source of the dirt?"