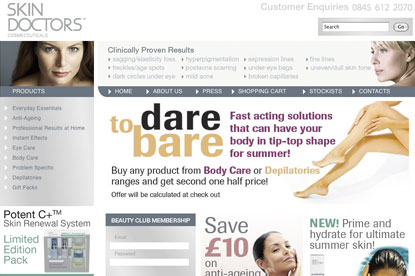 The brand, which originated in Australia, currently uses the specialist full-service agency UK Advertising and Marketing Services to handle its media, but media owners close to the brand indicate that it has called a pitch.
UKAMS, which also handles creative for SkinDoctors, is likely to repitch for the account against other agencies as the brand looks to increase its share of the anti-ageing products market.
The company, launched in Australia in 1998, has offered products in the UK since 2000 and is managed by Pharmacare, a European subsidiary of Pharmacare Laboratories.
Its range includes eyecare and bodycare products, which it claims offer "clinical-strength skincare without a prescription".
SkinDoctors uses a mix of advertising in glossy women's titles and direct marketing to promote its products.