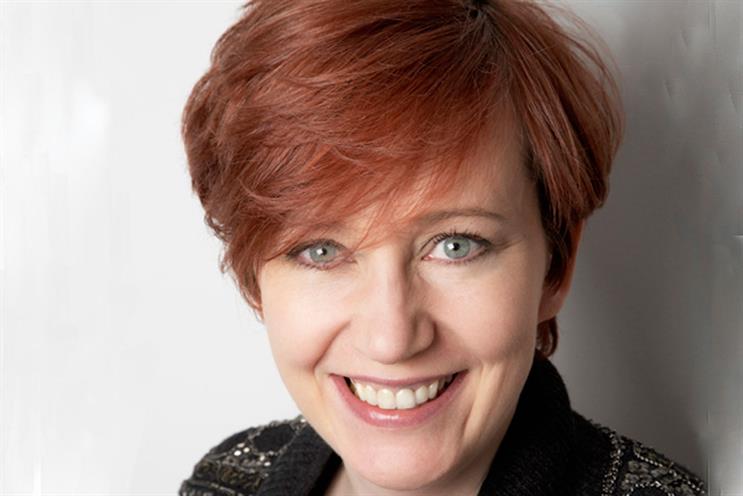 Storytelling is up alongside 'wearable', 'content' and 'urgent' as one of the most overused words in our industry. (Just look at the number of Cannes-hours dedicated to it in recent years.)
Delivering brand stories has become a marketing obsession. To be fair, there are some great examples of stories connecting brands with people on a more human level: The Lego Movie, Toshiba's 'Intel Inside' and 'Pick them back up' by Procter & Gamble, to name a few.
However, in our consumer-controlled, con­nected world, where people choose what they watch, share and interact with, 'telling' feels like the wrong starting point. If it's the modern brand's job to listen as much as tell, perhaps it's time for us marketers to shut up a bit more. Because it's not just brands that have stories to tell: people do, too. With the 'internet of everything', we now have the perfect platform for sharing narratives as well as providing a meaningful response.
Your Mercedes-Benz, through its DriveStyle app, can now tell your Nest thermostat when you are on your way, so that it will have your house ready with a warm welcome home. No brand communication takes place between you and Nest or Mercedes, but you can view your usage data at any time and read your own story about energy efficiency. The sequel to that is possibly an ongoing brand-consumer dialogue, where the heroes of the story are financial sense and eco-sensitivity.
Listen for relevance
Listening harder to consumers means we can respond more relevantly. The data we all generate as we live our lives tells the story of all the different people we can be. There's you the parent, the employee, the gym-rat, the shopper, the bar-hopper. Transactional, social, time and place data lets on who you are at any given time, and what you might be feeling or thinking about. Too often we ignore this information and tell our brand stories regardless, flooding our audience's attention span with irrelevancies.
If a new mother is online at 2am, we can be fairly sure that she's sleep deprived and needs advice on how to settle her baby. The last thing she needs is a reminder to stock up on nappies.
What's the consequence of ignoring what people tell us? They ignore us – or, worse, we risk losing the right to speak to them.
Our 'Frequency, Familiarity and Fine Lines' research (2014) has shown us that excessive retargeting, where we think we are being clever and relevant, can put people off buying from brands. In fact, so familiar are consumers with the role of cookies that 60% have deleted them to prevent re­targeting. That's because we're still generalising, even with the sophisticated technology available.
In its White Paper 'Embracing the Internet of Everything to Capture Your Share of $14.4 Trillion' (2013), Cisco estimated that there is an additional $1.95tn value at stake from connected marketing and advertising because of the data that the connected life generates. Suddenly 'things' that were silent now have a voice and if we fail to listen to these voices of the consumer, then we fail to enrich and deepen the shared narrative.
Brand bravery
We know from several brand campaigns over the past few years that the consumer is ready and waiting to own the storyline. The 'Prized possessions' digital campaign by Extra Storage Space generated more than 1200 photos and enough content for its social campaign to dine out on for months. And Burberry's long-running 'The Art of the Trench' continues to draw thousands of consumers intent on expressing themselves through their love for the brand. These brands don't own the story, they simply own the medium in which it is written. The authors are the brand's advocates and champions, taking the opportunity to dictate how the chapters unfold.
Fortune (and manners) rest less on dictating the stories we want to tell and more on listening before we speak
The bravest brands don't even edit the story. Cancer Research UK emailed people on its database with customised Race for Life invitations and encouraged them to forward the email, post custom content on Facebook or talk about it on Twitter. While this meant giving up control of the messaging to consumers, it turned 3000 'opens' into 400,000 views in the first wave.
We need to understand that brands now need consumers more than consumers need brands. Fortune (and manners) rest less on dictating the stories we want to tell and more on listening before we speak – letting others speak on our behalf, even.
Mutually beneficial relationships can be built only through putting the consumer front and centre, tuning into their behaviour and setting their agenda before our own.
The data and technology that allows consumers and brands to co-write the narrative exists. But they will soon stop listening to brands if brands don't listen to them. Silence is a virtue, after all.
---
Shiona McDougall
Executive planning director, RAPP