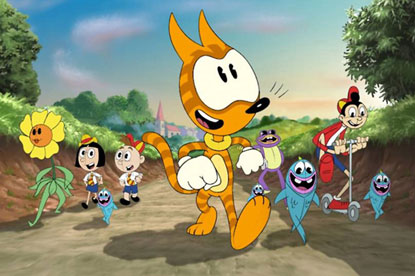 The pay-TV company said its operating profit rose 9 per cent to £198 million, while group revenue was up by 10 per cent to £1.38 billion.

Sky also grew its customer base, adding a total of 94,000 customers during the quarter to take its total subscriber base to 9.536 million.

The company also said that there was strong demand for its Sky+ HD offer, with 287,000 customers taking up its HD package as it reached a total of 1.6 million homes.

Jeremy Darroch, the chief executive of BSkyB, said: "Our business has made a good start to our 2010 financial year with another quarter of strong results - in what continues to be a tough economic environment, we have increased the number of customers joining Sky."