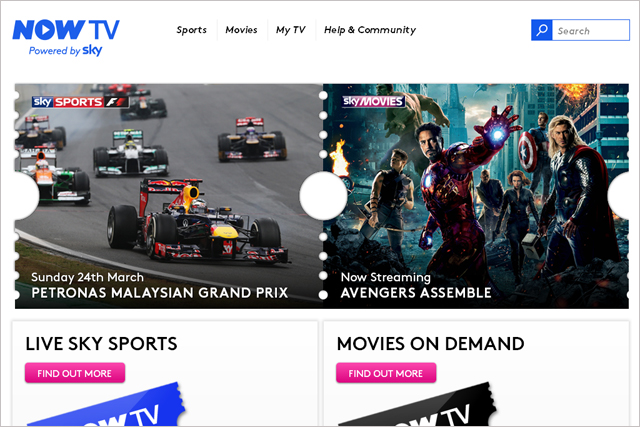 According to Sky's results for the year to 30 June, the pay-TV giant made pre-tax profits of £1.26 billion across the 12 months, up 5.7 per cent year on year.
Sky's revenue was £7.24 billion during the 12 months to the end of June, up 6.5 per cent year on year.
When plugged into a normal TV, the new Now TV Box will connect it to the internet, allowing viewers to watch content from BBC iPlayer, Demand 5 and Sky News. Viewers can also choose to pay to watch Sky Sports and Sky Movies.
Gidon Katz, the director of Now TV, said: "Millions of people are switching on to the convenience and flexibility of on-demand TV, choosing when and how they want to watch. Now there's an easy and extremely affordable way to make every TV a 'smart TV'.
"For under a tenner, the Now TV Box offers the best terrestrial catch-up, plus pay-as-you-go access to must-see sport and the option to enjoy latest blockbuster movies on demand – all on the big screen. It's also easy for anyone to use – simply plug in to your TV, connect to your W-Fi and you're away."
Follow @MaisieMcCabe