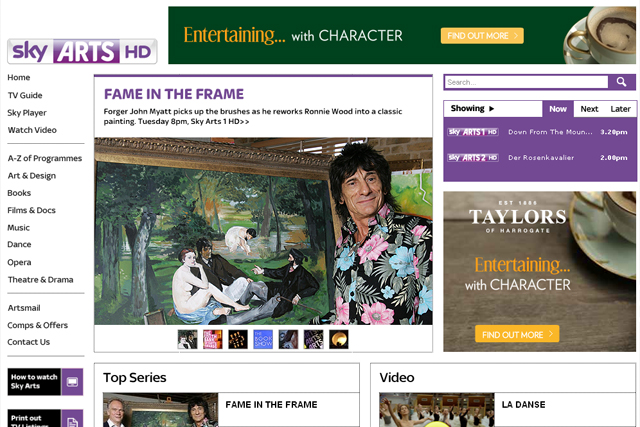 Taylor of Harrogate idents will appear on the channel, showcasing its various coffee brands. The 10 coffee blends will run in rotation.
Sky Arts has run similar sponsorship deals for shorter periods – one or two months.
It marks the first time that Taylor of Harrogate has worked with Sky.
The idents will screen before all programming across Sky Arts 1, Sky Arts 2 and Sky Arts HD 1&2.
Taylors of Harrogate was founded in 1886 and is an independent family business that sells a range of teas and coffees.