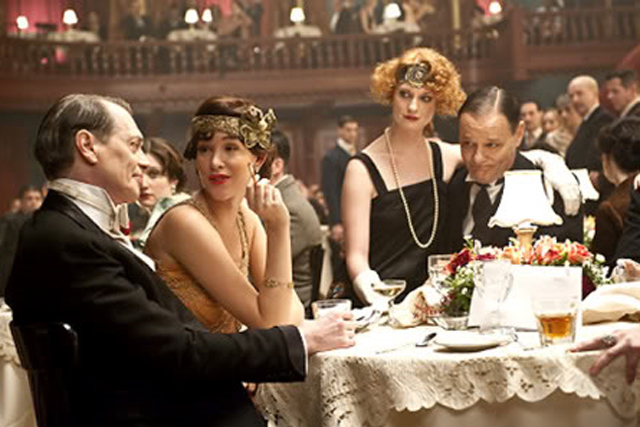 The show, which stars Steve Buscemi, earned a 1.75% share of viewing between 9pm and 10.30pm and peaked at 568,000 viewers. The channel is only available on Sky so has a maximum potential audience of 10 million households.
Sky Atlantic is part of a new entertainment offering from Sky, alongside Sky Living and Sky1, and will be the home of British and American drama, including 'The Wire' and 'Sopranos' producer HBO and 'Mad Men'. It is sponsored by BlackBerry exclusively until the end of 2011.
The Sky Atlantic audience is significantly smaller than the terrestrial channels, which all managed an audience over one million. However, one media agency buyer said it was the type of viewers Sky Atlantic would attract that is important.
He said: "Even if it does 100,000 it will be the right 100,000. It will be a powerful product. it's on the front page of the EPG, easy to find and it's being talked about. It should do really well against ABC1s between 25- and 54-years-old."
Channel 4's 'Big Fat Gypsy Weddings' had a total average audience of 7.49 million across Channel 4 and Channel 4 +1, up 6.4% from last week's average audience of 7.04 million.
It was the most watched show at 9pm with an audience of 6.45 million on Channel 4 between 9pm and 10pm, a 23.8% share. A further 1.04 million watched the show on Channel 4 +1.