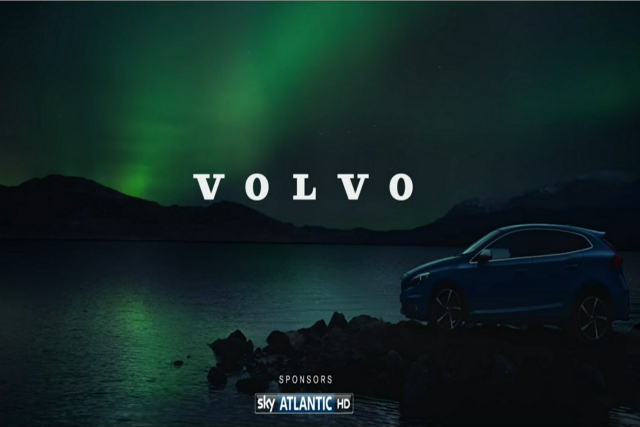 Fortitude will launch on Thursday evening with a special ice-themed ad break featuring work from Volvo, Jägermeister, Peugeot 208 GTi, Macmillan Cancer Support and Sony Bravia.
Volvo, the channel sponsor of Sky Atlantic, has shot atmospheric, Fortitude-themed sponsorship idents in Scandinavia, produced by Grey London.
The 11-part series begins on Sky Atlantic this evening. It features Stanley Tucci, Michael Gambon, Christopher Eccleston and Sofie Gråbøl in a drama set in an Arctic community. It was created by Simon Donald who created Low Winter Sun.
Zai Bennett, director of Sky Atlantic HD, said: "I am delighted by the lengths that agencies, advertisers and Sky Media have gone to, in order to make this a truly special broadcast event.
"When brands become so closely aligned with programme themes and content it creates memorable moments. Their evident love of television matches ours and shines through to our subscribers."
Fortitude will be the first series to break across all Sky territories simultaneously, including the UK, Ireland, Germany, Austria and Italy. The show will also launch in the US later the same day, and then on major networks throughout Europe.
According to Sky, the show is the most successful launch yet for its distribution arm, Sky Vision.
Ads will be as follows:
Jägermeister (30s)
A group of young men drive through inhospitable Iceland looking for the ultimate surf experience. Media by AMS.
Peugeot 208 GTi (40s)
The "legend returns" with a thrilling car chase across frozen lakes. Media by OMD.
Macmillan Cancer Support (60s)
A raw film showing a man in a bleak landscape switches back to reality in a hospital and the warmth of being supported by Macmillan. Media by PHD.
Sony Bravia 4k HD TV (60s)
The ad was shot without using special effects and shows bubbles being blown and then freezing in a snowy forest. A slowed-down version of Rihanna's Diamonds plays in the background.
A giant animated polar bear has also taken part in the Fortitude launch activity this morning. The bear has visited various parts of London, including Hampstead Heath, Charing Cross Underground and the South Bank in a stunt devised by Taylor Herring and Sky Atlantic's PR team.