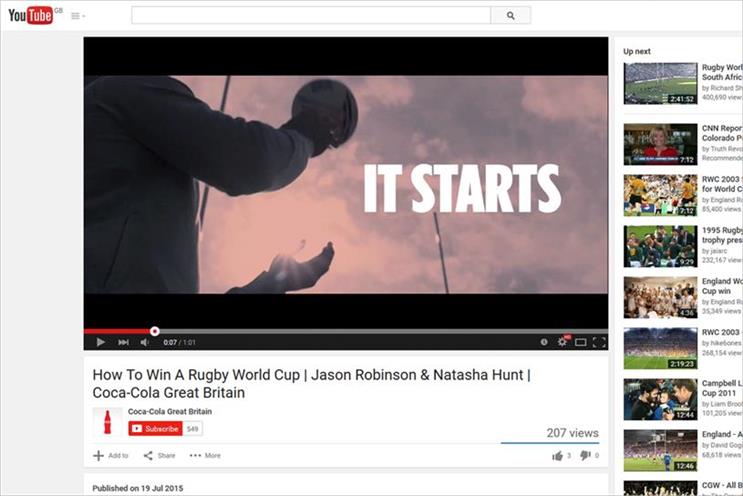 Last week, Google's managing director of UK and Ireland, Eileen Naughton, told Brandcast that 24 per cent was the optimal amount brands should allocate to YouTube from their ad budget.
Jamie West, the deputy managing director of Sky Media, said: "That argument is flawed and nonsensical when about 65 per cent is going to be fraud.... The beauty of Sky is you're in a protected, engaged environment."
West was speaking as Sky Media unveiled a new service, Sky AdVance, that allows advertisers to target 12 million retail subscribers across multiple devices from the connected TV set-top box to the computer, tablet and smartphone.
Sky already offers demographic targeting via the set-top box with Sky AdSmart, which taps into a panel of three million customers. Sky AdVance will offer cross-device targeting, attribution and "sequential" advertising – for example, a series of ads that might tell a story over time across different devices.
West added: "You can deliver on TV, follow up the execution of tablet, then do a call to action on mobile," said West, who claimed early tests by an unnamed car brand showed use of Sky AdVance led to a 65 per cent increase in user interaction with ads.
Sky's data is anonymised, so customers cannot be personally identified, but the company said the data is robust because of the size of the panel, with 532 demographic and other targeting attributes.
West added Sky's "unique" panel is 1,000 times larger than the number who were polled by Google, which claimed at last week's YouTube Brandcast presentation that ads seen on YouTube and TV were more effective than ads seen the same number of times on TV alone.
West would not say how expensive SkyAdvance would be when it launches officially in January. "We're not in a position to start publishing rate cards but it's not going to be significantly more expensive than other data sources."
A study by European researchers last month used computers, known as bots, to view videos 150 times on YouTube in an experiment to test fraudulent views. YouTube's website publicly counted 25 views but charged for 91 views – or more than 60 per cent.
The researchers from UC3M, Imdea, NEC Labs Europe and Polito warned advertisers were at risk of being wrongly charged because of YouTube's "unreliable statistics". YouTube says this is inaccurate.
A YouTube spokeswomen said: "We take invalid traffic very seriously and have invested significantly in the technology and team that keep this out of our systems.
"The vast majority of invalid traffic is filtered from our systems before advertisers are ever charged.'