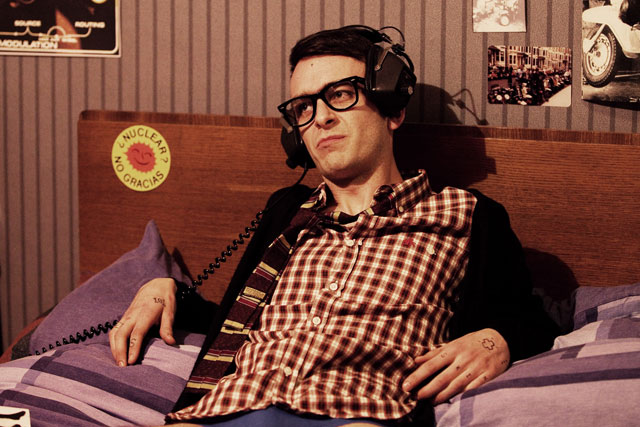 The launch of 4oD on Sky+ means content from Channel 4, E4 and More 4, will be available alongside content from Sky 1, Sky Atlantic, Sky Living, Sky Arts, the BBC, ITV, Channel 5, the History Channel and National Geographic, among others. Film4 HD is also set to join the Sky platform in September.
In addition, older shows and series from the Channel 4 archives will also become available to download from the library section of Sky's On Demand service, including hit shows 'The Inbetweeners', 'Shameles's, 'Spaced',' Father Ted', 'The IT Crowd' and 'This Is England '88'.
The addition of Channel 4 content on the platform means that Sky customers can now choose from a total of up to 45 channels on Sky+ and on Sky Go.
The upgrade comes at no additional charge for the Sky customers who have connected their Sky+HD boxes, which have surpassed two million since the start of 2013.
Luke Bradley-Jones, director of TV Products, at Sky, called the rollout of 4oD to customers "all part of our continued commitment to offer our customers the best combination of content and innovation".
He added: "The way people enjoy TV is changing as customers embrace technology to take control over their viewing. We know customers have busier lives than ever, which is why we've created the most comprehensive catch-up service in the UK."
Today's move also makes Channel 4 the first terrestrial network to offer its programmes on Sky Go, the internet and mobile TV service. And for Sky customers who upgrade to Sky Go Extra, those Channel 4 shows can be downloaded to watch offline.
Sarah Rose, director of commercial and business development at Channel 4, noted: "The launch of our successful VoD service, 4oD, on the Sky On Demand and Sky Go platforms this month will extend the reach of our content to enable even more viewers to enjoy our wide range of programmes."
Follow @DurraniMix