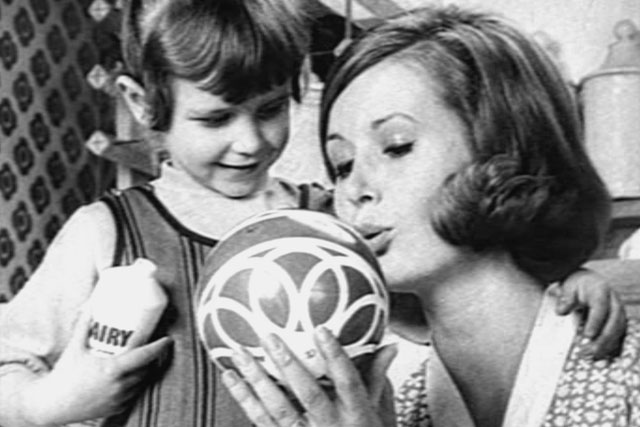 Viewers will see famous UK advertising from the decade including the Fairy liquid spot featuring Nanette Newman and Leslie Ash.
Other ads that will run during the first episode include Cadbury's Milk Tray, Tetley, Citroën and Kit Kat.
Some of the spots will be from the US to reflect the programme's content and Sky Atlantic's offering. These will include 60s ads from American Airlines and Pringles.
Mad Men launches as a double-bill on Sky Atlantic two days after its US transmission. Sky Media, Sky's advertising division, negotiated the use of the classic ads with advertisers and their agencies.
Sky is also supporting the new series with a specially commissioned documentary, Ad Men, looking at the British admen who changed the industry in the 60s.
Nick Milligan, the managing director of Sky Media, said: "Taking our inspiration from the series, we wanted to give our viewers the opportunity to enjoy ads from the era of Mad Men and to create real event programming."