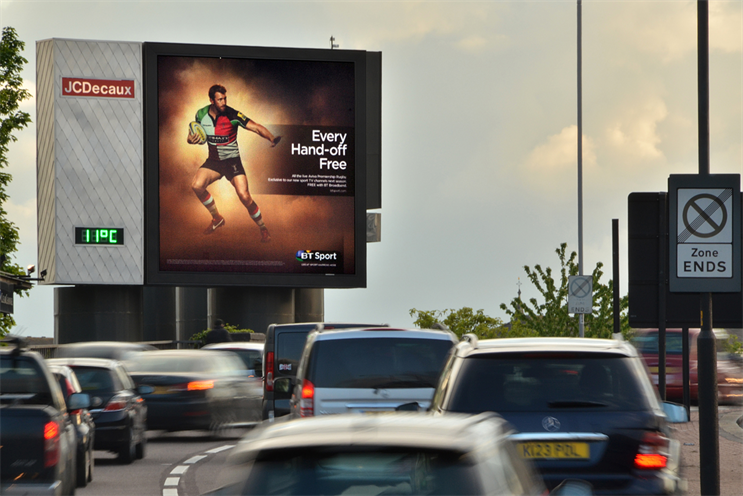 Outdoor ad revenues climbed to £243.1 million in the period, up 5.9 per cent year on year, according to the Outdoor Media Centre.
Digital revenues reached £52.3 million, up 37 per cent – accounting for 21.5 per cent of the total.
Mike Baker, the chief executive of the OMC, said: "This quarter is exceptional in showing a pretty large uplift on top of relatively tough comparatives."
The increase was achieved despite the boost last year from London 2012 partners activating their sponsorships with advertising ahead of the Games.
Matthew Dearden, the chief executive of Clear Channel UK, said: "It's a really positive time for out-of-home as we help clients engage with consumer audiences to grow their brands."
The biggest outdoor advertiser in the quarter was Sky, which spent £9.86 million, according to Nielsen. BT, the 28th-biggest spender in the second quarter of 2012, was the fifth-biggest advertiser, spending £4.22 million.
Jason Cotterrell, the CBS Outdoor UK managing director, said: "Brands are increasingly seeing the benefits of OOH and, with more opportunities emerging, this rate of growth should show no sign of abating."
However, the third quarter is expected to decline from the 25.4 per cent increase, fuelled by the Olympics, in the same period last year.
James Rodham, the investment director at Rapport, said: "We estimate that OOH market revenue will drop by 2 per cent this year."