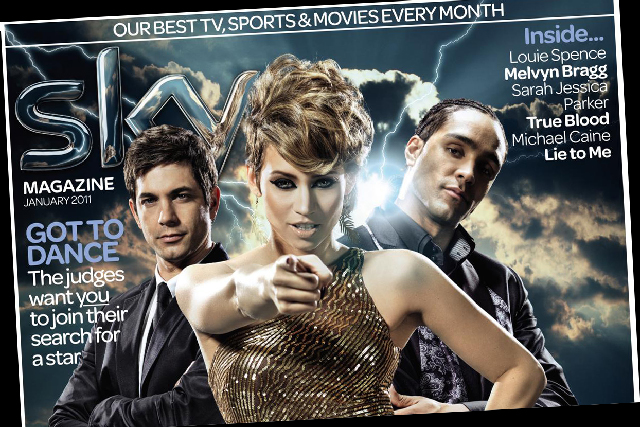 Sky Sports Magazine and Sky Movies Magazine are each published every two months and have a combined circulation of nearly eight million copies.
They both launched in January 2007 to target more specific audiences than the pay-TV provider's then sole offering, Sky Magazine.
Sky is also planning to reduce the distribution of its flagship Sky Magazine, which has an average circulation of 7.3 million copies, and reduce frequency from 12 issues per year to four.
The three magazines have the biggest per-issue circulation in the UK, ahead of other free titles for Asda and Tesco and paid-for TV listings magazines.
Sky intends to replace the lost print issue in August with a new weekly email, which will provide programme highlights and links to the latest Sky content currently found in the print title.
At least 20 roles are believed to be at risk, although it is hoped that around 12 jobs will be created at the digital offering.
A Sky source called the move a "more efficient way to stay in touch with Sky homes", and said digital communications "offers more immediacy, engagement and interaction".
The costs of magazine production have increased recently. Paper prices have risen and Royal Mail has just secured approval to raise its bulk mail prices this year – inciting protests from the Professional Publishers Association,the magazine industry body.

Sky Magazine and Sky Sports Magazine are produced in-house while Sky Movies Magazine is produced by consumer and customer publisher Future.

Read about the industry significance of BSkyB's latest move here.