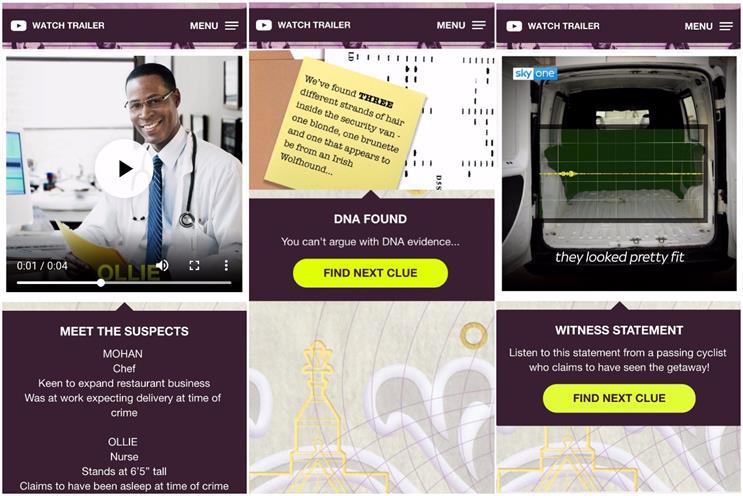 Sky is giving people the chance to take part in a game around the UK to mark the launch of a new reality show in which contestants must stash £250,000 for two weeks without being caught by detectives.
There are 300 hotspots across the country that gamers can tap into with their phones to solve clues on the Win The Heist app. Players will need to solve five clues to be in with a chance of winning £5,000.
Sky is using the experience to interact with its audience in a more "innovative" way, according to its senior social media manager, Matthew Blore. He said: "It's something we are really trying to do more of – to get people out there and interacting [with the brand]… the audience is more engaged."
The game, which launches today, was created by location-based experiences platform Landmrk and Sky is using it to generate a buzz on social media. Sky is also working with influencers and created trailers to promote the show. The Heist launches tonight on Sky One and all the episodes will be available on its on-demand platform.
Pete Durant, head of digital marketing and social media at Endemol Shine, which made The Heist, explained that there's more to social marketing than just advertising on the major platforms. "It's about experiences and stories," he said.
"Our aim is to give audiences a taster of the process by putting them in the situation. From social media content asking what they would do to our Win The Heist game, we're giving them an understanding of how hard it is to pull something like this off.
"The experience allows us to touch more local lives from the Isle of Man to the Shetland Islands. It's doing something different that gives us a depth to the marketing approach."