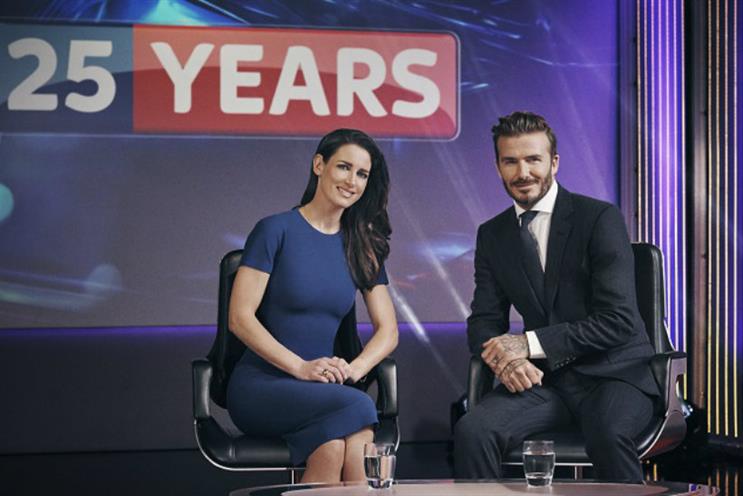 The five-minute interview features Beckham choosing his three top Premier League goals and is being shown exclusively on Facebook 360, the social network's 360-degree video platform.
It is designed to celebrate 25 years of Sky Sports and was filmed at the newly-established Sky VR studio.
Sky's VR executive producer Neil Graham said: "This is David Beckham like you've never seen him before. The final interview is incredible. At Sky, we want to create VR content that puts the viewer in places they would never be able to experience.
Sky has set up its VR Studios to drive the creation of "cinematic, fully immersive VR content" and plans over the course of the next year to produce 20 individual films ranging from cultural events in the news to sporting events.
The broadcaster has teamed up with Manchester City and VR platform LiveLike to broadcast the first Premier League football match in VR during the Manchester City versus Arsenal match on 8 May.