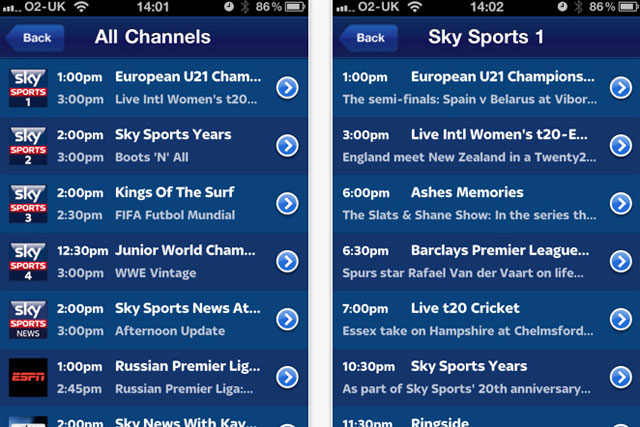 Sky Go, which has been backed by an ad campaign, gives subscribers to Sky Sports 1 and 2 the ability to watch live and on-demand content on the channels for free.
The popularity of the two apps - ITV Player now having spent five weeks in the top five – provides ammunitiion for those who argue television's power is intact in the digital age.
But social networking is also a powerful draw, with chart regular Facebook now joined by Google+, which has slipped to number five since debuting last week at number three.
And the new wave of deals services are keeping iPhone users interested, with Groupon climbing seven places and O2 Priority Moments spending a third week in the chart.
The chart is powered by analytics app PositionApp developed by Ustwo, with non-commercial branded apps removed.