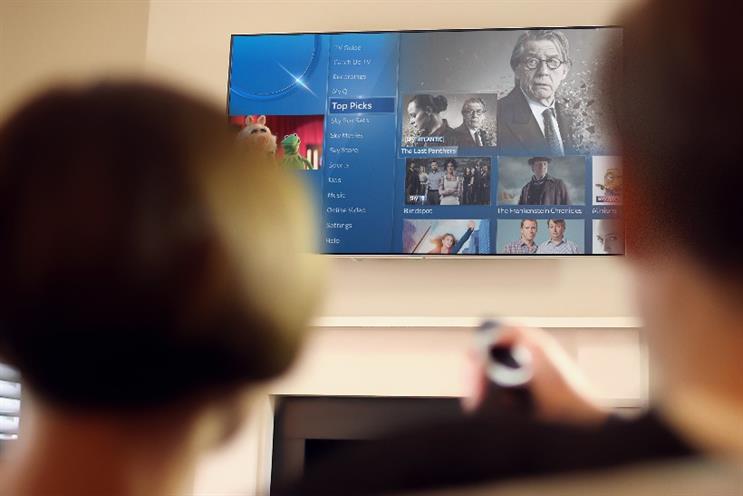 The firm has described the new service as 'fluid TV', since it combines internet TV and satellite viewing and lets viewers watch how and where they want.
The service comprises two new set-top boxes, including the slim Sky Q Silver, which is half the size of the current Sky+ HD box and will eventually offer 4K 'ultra-high definition' viewing, with compatible TVs. It offers 2TB of storage, or 1180 hours.
The second set-top box, Sky Q Mini, is sold separately and can sit elsewhere in the house and funnel live and recorded TV from the main box to a second TV set. There's also a Bluetooth-powered remote control and a Wi-Fi hub that turns the set-top boxes into internet hotspots.
Perhaps most significantly, the new Sky Q app will let tablet and smartphone owners watch live and recorded TV on their devices, wherever they are via Sky Q Sync.
This allows someone to start watching, say, Game of Thrones on their main TV set, then continue watching on their tablet on their way to work.
Viewers can connect up to three TVs and two tablets per house.
Sky has also given its programming guide a makeover, making it easier for viewers to browse through recorded programmes, favourites and recommended TV.
Sky Q will launch in early 2016, and the firm has yet to announce price. The new service brings Sky into greater competition against Netflix and the newly relaunched Apple TV, though it's likely to cost more than Netflix's £7.99 monthly subscription.