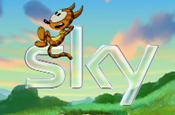 The appointment of Mother, the agency that masterminded the brand launch of Sky's rival broadcaster Channel Five in 1997, will not affect WCRS, which continues to handle Sky's brand marketing, or Brothers and Sisters, which is responsible for channel and content marketing.

Mother will report to Andy Brent, Sky's recently appointed group brand marketing director. Brent joined Sky from Burger King last October.

Much of Sky's current marketing effort is being poured into specific channel and ?content marketing, with a big push to support its HD offer beginning this week through Brothers and Sisters.

Mother's role is expected to involve taking a more strategic approach to the Sky brand.

Sky's most recent brand positioning, using the strapline "believe in better", was created by WCRS in an attempt to portray Sky as a provider of a wide range of products and services.

MediaCom, Sky's media agency, and Venture 3, its brand agency, are also unaffected by the appointment.