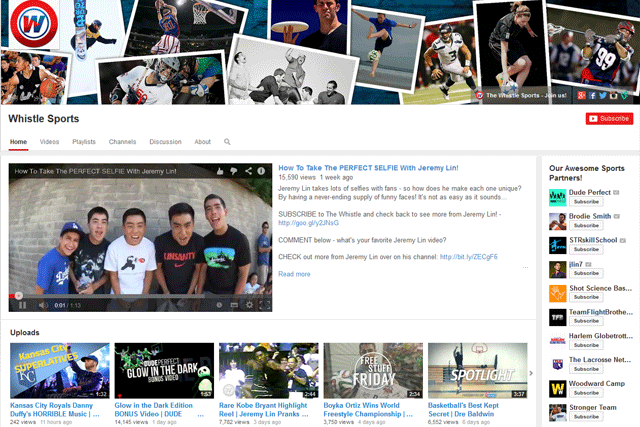 Sky and Whistle Sports will work together to make sports content targeted at young people. The partnership will improve Whistle Sports' access to Europe's top leagues and athletes.
Whistle Sports covers less traditional sports such as skateboarding, trick shots and ultimate Frisbee.
It also works with traditional sports organisations such as the NFL and PGA Tour to create content designed for "millenials" to share online.
The company tends to create content featuring online stars and celebrities popular among youth audiences to make sports content more accessible to younger people.
The deal is the latest investment Sky has made in startups and follows similar arrangements with the online video aggregator Pluto.TV and Sharethrough, the native adtech company.
Barney Francis, the managing director at Sky Sports, said: "Whistle Sports has very quickly established itself in the US as a major new sports network.
"We see lots of potential to harness Sky Sports' content and relationships with major sports bodies and brands to work alongside Whistle Sports' talent network.
"We look forward to exploring opportunities to collaborate on video content that helps broaden engagement in sport, especially for younger audiences."