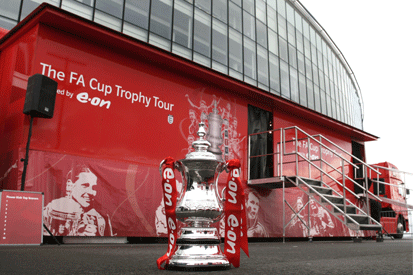 Teamtalk plans to keep football fans up to date on every twist and turn of the final weekend in the Premier League and Scottish Premier League by providing live updates on Twitter.
The website will deliver live news on Twitter covering goals, team news, red cards and other events in the relegation battle between Hull City, Newcastle United and Middlesbrough and the SPL title joust between Rangers and Celtic.
ITV is also tapping into the Twitter community to provide content for ITV.com on FA Cup final day on 30 May. The broadcaster has built a tool to embed Twitter updates concerning the players involved on ITV.com, enabling fans to keep track of the buzz during the game between Chelsea and Everton.
The tool provides images of each player and ranks them based on the number of mentions they get on microblog Twitter. ITV is also giveing the chance to comment on the game through AudioBoo, the audio comment service available for iPhone users.