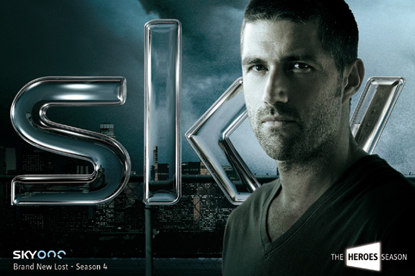 Using similar technology to the existing green button reminder service, Sky subscribers will be able to easily watch extended versions of ads, find out more about the particular products or services, and access related behind-the-scenes footage.

This could give advertisers the chance to create "mini-episodes" involving well-known campaign characters, or produce exclusive footage outlining how a particularly innovative ad was made.

The content can range from two minutes to two hours in length, and allows for the series linking of advertising content for those brands using episodic advertising.

Each piece of programming will be made available to Sky homes with standard digital boxes twice a day, although Sky+ viewers will be allowed to store the ads on their Sky+ planner to view whenever they choose.

The first brands to use the concept include Warner Brothers for Harry Potter And The Half Blood Prince, T-Mobile and MacMillan Cancer Support.

Chloe Smith, the head of interactive advertising at Sky Media, said: "The green gutton provides brands with the opportunity to develop high-quality, long-form content catering to those audiences who want a closer relationship with particular brands, or who would value access to exclusive content which has been developed or funded by an advertiser."