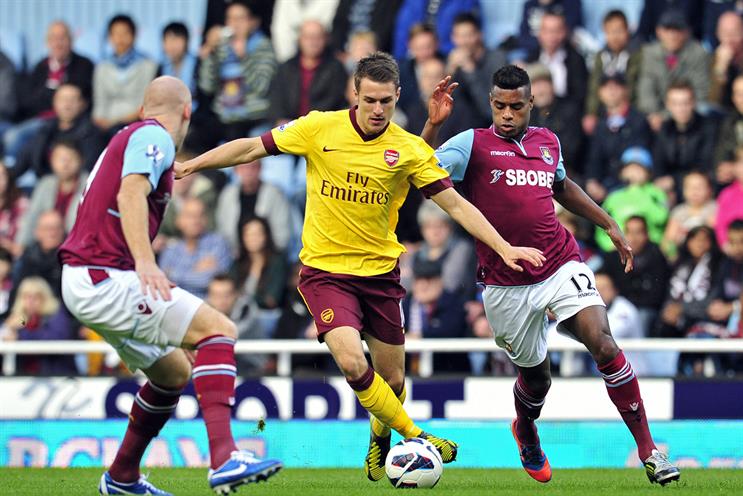 After a couple of years of disruption in the TV sales industry, it is perhaps no surprise that the sales house that has had the least change emerges at the top in this year's survey on the leading commercial TV broadcasters. But to suggest stable management is the only reason behind Sky Media's success would be unfair, because it is one of many considerations of a channel's success. After all, when we conducted this survey last year, Channel 5 emerged as the gold-medal winner at the end of Nick Bampton's first 12 months, proving that anything can happen.

According to this year's survey, in which Campaign canvassed 20 of the most senior planners, buyers, TV heads and investment directors across all the media agency groups, BSkyB's Sky Media is a professional outfit that delivers what it promises. Sky has never been that creative a sales house, and this has not really changed, but it has a solid, impressive management team and has invested in the future with innovations such as AdSmart and Zeebox.

Yet it is not perfect. Media buyers would like to see Sky salespeople push for innovative solutions across its third-party channels in addition to Sky-owned channels to ease access for partners.

The fact that Channel 5 comes in second this year demonstrates how hard Bampton and his team work. Channel 5's commitment to cross-media deals can be seen in its score for integration (the channels were also scored on leadership, creativity and delivering what they promise). Yet there are questions over whether the channel is truly transforming the way TV is traded, or just grasping at as much money as it can. As 2012 ad revenues attest, Channel 5 has found that goodwill does not always translate easily into cash.

ITV comes up slightly behind Channel 5 with an improved score from last year (although the questions were a little different). ITV's high score for leadership is testament to its senior executives and initiatives such as its partnership with Shazam. Although ITV1 has lost viewers this year, agencies do not expect it to lose the same proportion of ad money.
Where else can you hit ten million viewers in one go?

Bottom of the pack for the second year is Channel 4. Arguably, it has had the most upheaval in the 12 months to trading season and that certainly seems to have contributed. Creatively, Channel 4 is viewed as the best, but the survey results show it needs to improve delivery and service (the old "civil service" criticism has popped up again). Sources suggest Group M really could spill blood with Channel 4 this time.

The key thing about consolidation (on both the buying and selling side) is that there are fewer hands for everyone to play. Channel 4 is expensive, but it is unlikely any group will stop spending there completely. Conversely, will media agencies reward Channel 5's improved audience or use its weak position relative to other broadcasters to squeeze it even further?

The Olympic and Paralympic Games were supposed to buoy the ad market this year. Things did not quite work out that way and recent reports from the big agency holding groups suggest things are getting trickier. In fact, the TV market could decline by a couple of percentage points over 2012. This is not what the broadcasters were hoping for in the first quarter.

That said, 2012 was also a year that showcased the power of TV. Yes, the Olympics were on the BBC, but their impact will be felt in the commercial sector. The truths London 2012 demonstrated about linear TV are universal. Moreover, Channel 4's broadcast of the Paralympics was a brilliant success, the survey attests. TV is not in a bad place. It is a resilient medium in the face of competition and a difficult economic climate.
ITV - Simon Daglish and Kelly Williams, Group commercial sales directors
What an amazing year for television. 2012 proved, more than ever before, that this growing medium remains at the heart of British culture. Massive events that unite the country in front of the big screen in the living room –Britain's Got Talent, the Euros, the Olympics, Paralympics, Downton Abbey… even Jonathan Ross is back on TV!

"Record audiences, technological innovations and TV dominated the advertising effectiveness awards.

"A re-energised ITV offers opportunities to reach engaged consumers and is eager to develop even more collaborative and successful partnerships around our quality content next year. You'd be mad not to!"



The verdict

If 2011 was a year of change for ITV's sales team, 2012 has been the year Fru Hazlitt's squad settled in. The flamboyant Hazlitt, Simon Daglish and Kelly Williams ("Dags for the show and Kelly for the dough") score highly on leadership, although some agencies believe ITV should still do more as the market leader.

ITV's journey still has a way to go. Although ITV got a decent score for delivery, it received the lowest score for integration. Overall, ITV comes in second from bottom, ahead of Channel 4 and just behind Channel 5.

When we conducted this survey two years ago, ITV came last by some margin. However, its sales team has stopped just talking about innovation and collaboration and started doing it. Repeating noises heard last year, one planner says: "Some of the most innovative, proactive and creative ideas are coming out of ITV."

ITV1's audience share has declined by more than 6 per cent year on year in 2012 so far. Although Contract Rights Renewal will allow agencies to reduce the share of adspend accordingly, will they want to? Despite declines, The X Factor and Britain's Got Talent are still massive. "Big brands want to be in strong environments," one buyer says.
Channel 4 - Jonathan Allan, Sales director
Channel 4 Sales represents a wide range of channel brands and digital platforms. We deliver faster, more cost-effective reach to a more engaged and socially active audience, meaning every additional pound spent with us delivers a more effective campaign.

"C4 and UKTV's continued investment in brand new ideas and content means we are growing audiences, so we would expect investment to follow.

"The new leadership team will build on an already fantastic reputation for creativity and innovation, making us the first port of call for clients looking for a differentiated solution."


The verdict

Channel 4 is bottom in this survey for the second year running. But it gets a higher overall score than it did in 2011, suggesting Jonathan Allan's team is starting to have an impact. That said, leadership is seen to be Channel 4's weakest point and agencies say Allan and his team could be more visible.

The broadcaster gets the lowest score for delivering what it promises (not that surprising after its February deal debt and issues around service) and comes in only above ITV in the integration score. That said, Channel 4 beats its rivals on the creativity front.

Channel 4 airtime is expensive and its old traders knew how to keep it that way. Agencies, especially Group M, are putting it about that they plan to give the new boy Ed Chalmers a hard time, but the jury is still out as to how much of that is posturing.

Aegis Media's mid-year negotiation went smoothly enough, despite falling audiences on the main channel, and Channel 4 does not have to worry about Contracts Rights Renewal bringing prices down. But the crowd is waiting to see if the matador spears its prey.

Channel 4's coverage of the Paralympic Games was branded a success by media agencies.

Channel 5 - Nick Bampton, Sales director


We've seen significant growth for 16-34s and ABC1 profiles are at a ten-year high, resulting in significant cost deflation. Major investments such as Big Brother, Dallas, Once Upon A Time and Being: Liverpool are changing and enhancing the perception of Channel 5.

"Commercially, we're about speed and enterprise, and our partners know we're collaborative, creative and drive value.
"Channel 5 is challenging a market that has traditionally looked to regulators to change fortunes. We're changing ours through innovation and giving clients what they want."


The verdict

Channel 5's sales force is working very hard to convey the message that it is changing. And it is. On screen, there are a range of programmes that could sit quite happily on Channel 4 and, commercially, it is signing ever-more ambitious deals. Its viewing figures also held steady this year compared with 2011.

In a testament to its hard work, Channel 5 comes in second overall and the cross-media initiative N&S Partnerships helped the broadcaster top the integration score. Yet some agencies still see Channel 5 as an optional place to get cheap impacts.

Although Nick Bampton is highly thought of, some survey respondents questioned whether the team has the calibre of some of the other commercial channels. Channel 5 could also do more to reach out to planners: one describes the broadcaster's cross-media deals as "commercial pragmatism" rather than reinventing the way deals are done.

Channel 5's audience profile is getting stronger and agencies should take that on board during the negotiation season. If any other agencies want to replicate MPG Media Contacts and live without Channel 5, they will have to, as one buyer says, justify why their clients are missing out on some great opportunities.
Sky Media - Nick Milligan, Managing director

2012 has been a great year for television and a fantastic year for Sky Media. You find us in confident mood. Together with our channel partners, we are making an unrivalled investment in original programmes.

"Innovative opportunities beyond the linear TV powerhouse are compelling: Sky Go (TV ads on iPads), Zeebox (TV plus social), Sky AdSmart (addressable advertising) and Sky IQ (consumer insight), plus Now TV and on-demand.

"The confluence of content, technology and data will make 2013 a very exciting and rewarding year for Sky Media's advertising partners."


The verdict

Sky Media is the highest-ranked ad sales company this year. Agency planners and buyers use words such as "strong", "professional" and "credible" to describe it and single out Sky's investment in Zeebox and AdSmart for particular praise.

Sky Media was the only sales force not to get a new team at the top last year. As one planner says, Nick Milligan "remains the face of Sky Media (and he knows it)" and the team scores an impressive 76.8 out of 100 for leadership.
With an abundance of channels to work with, Sky Media also does well in terms of delivery. However, it lags behind in integration and creativity (where it comes in bottom). As a sales house, Sky Media is seen as a solid operator, but not necessarily the most exciting partner to work with.

Agencies think highly of Sky Media but believe it can and should do more. The long-awaited AdSmart and the opening up of Sky IQ audience data might just be what Sky needs to achieve its potential. Sprinkle with a more liberal dose of creative selling and Sky could rise even higher.
Scores are an average figure from all 20 interviewees, with each category being marked out of 100 points