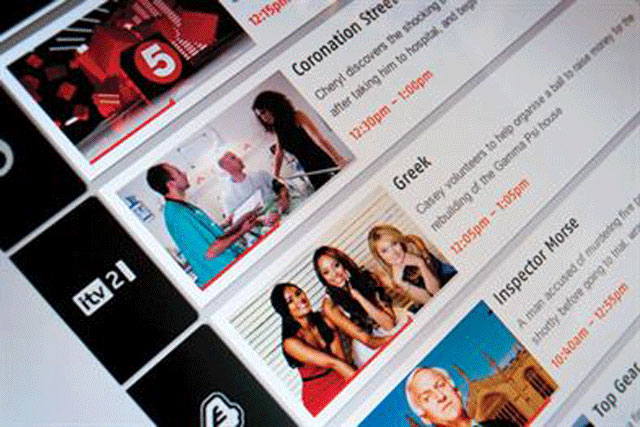 As part of last week's deal between Zeebox and Sky, ad sales house Sky Media will sell sponsored mentions and links on the Zeebox interface in the coming months. Sources suggest it will sell against shows broadcast by other TV companies as well as Sky.
They also suggest that in future, Sky could offer betting and other Zeebox partnerships with sporting competitions it does not have the rights for, and will be able to synchronise Zeebox ads with ads being broadcast on non-Sky channels.
Sky intends to integrate Zeebox functionality into Sky's apps (including Sky+ and Sky Go), but the app will continue to be available to non-Sky customers.
Ernesto Schmitt, chief executive and co-founder of Zeebox, said Zeebox had received "high levels of interest from media agencies and brands wanting to engage with Zeebox" since its October 2011 launch.
When questioned about whether other broadcasters might have concerns about Sky and Zeebox monetising their content, Schmitt said: "The second screen is entirely free to be commercialised."
He refused to rule out the possibility of Zeebox ads being booked against BBC shows, saying "I have not made any decision yet on how to commercialise Zeebox yet."
Zeebox currently has around 30 staff in the UK, but Schmitt said the business was "ramping up swiftly" and as part of Zeebox's expansion plans, a US launch for the app would come "very soon indeed".
Sky bought a 10% stake in Zeebox in addition to the ad sales agreement and licensing Zeebox's IP in a deal which was reportedly worth $15m (£9.8m). Schmitt would only describe as a "multimillion-pound deal".
Zeebox was founded by former EMI board director Schmitt and BBC iPlayer developer Anthony Rose and is designed to be a second-screen accompaniment to TV programming offering social media discussion and extra info about programming
A spokesman for Sky declined to comment at length on its plans for Zeebox's ad sales, saying: "Sky Media will act as the ad sales partner for zeebox and will sell advertising around the inventory the online platform makes available. This opens up a range of exciting new creative opportunities for brands to engage with audiences on second screens."
Follow Maisie McCabe on Twitter @MaisieMcCabe