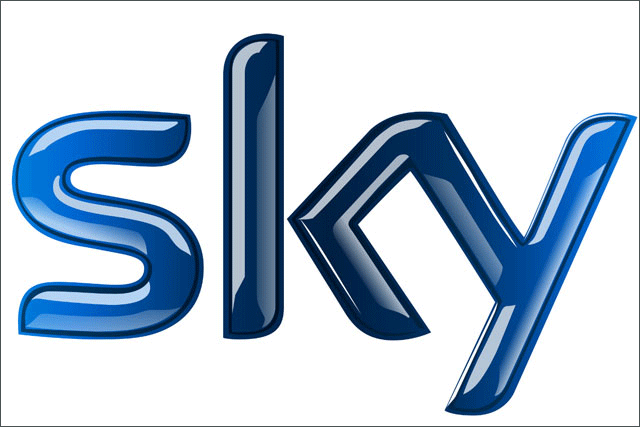 According to the results, which cover Sky's first financial quarter, group revenue was £1.7bn, up 9% from £1.5bn in the same period of 2010, benefitting from growth in retail and other lines of business.
Ad revenue was £105m in the three months to 30 September, up 3% year on year. Sky said its ad sales house Sky Media grew its share of overall TV ad revenue from 17.6% to 21.1%, following the addition of the Living TV Group.
The company reported its "strong performance" on screen supported growth in its wholesale and advertising businesses. Wholesale subscription revenue was £82m, up 22% year on year from £68m in the same period of 2010.
The sale of additional products to existing customers was said to have mitigated slowing growth in new customers.
The growth was also evident in Sky's core retail business, where subscription revenue was £1.4bn in the three months to 30 September, up 7% year on year and reflecting strong product growth and a larger customer base.
During the quarter, Sky added 26,000 new customers to its pay-TV service, below analyst forecasts and less than a third of the 96,000 new customers who joined Sky in the third quarter of 2010.
Jeremy Darroch, chief executive of BSkyB, said: "We continue to deliver strong financial results and good growth in customers and products. In tough market conditions, our move to more broadly based growth and multiple products is serving us well.
"New customers are choosing Sky over other providers, existing customers are taking more from us, and our financial performance is accelerating, with another quarter of double-digit growth in operating profit, EPS and free cash flow."
Operating profit was £327m in the third quarter of 2011, up 32% from the £248m in the same three months in 2010, while adjusted operating profit increased by 16% to £295m.

Sky was subject of a takeover bid from News Corporation, which owns 39.1% of Sky, until July this year when News Corp pulled out the deal following the escalation of the furore over phone hacking at the News of the World.

Sky said its reported operating profit includes a £39 million break fee from News Corp and £7m of costs for related advisory fees.

The customer churn rate was 11.1%, down from 11.2% in the same quarter a year earlier.

Darroch said: "The environment is likely to remain challenging as a result of the pressures facing consumers in the UK and Ireland. Our job is to give customers the quality and value they're looking for, with a better choice of programmes, more innovation and peace of mind with a price freeze for 12 months.

"In particular, customers can look forward to more outstanding TV as we step change our investment in new British comedy and drama, begin coverage of Formula 1 and continue to offer the best US shows like Glee, Terra Nova and Boardwalk Empire."
Follow Maisie McCabe on Twitter @MaisieMcCabe