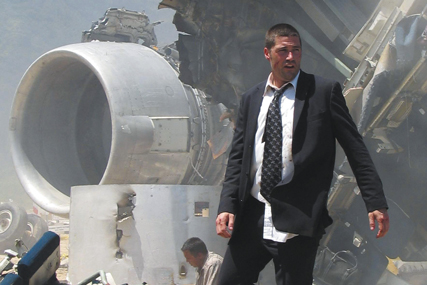 Ads from up to 25 brands, including Ford, Nestlé and Cadbury, were affected.

Consumers who had tuned in at 5am on Monday to watch the extended episode found that 55 minutes in, an error message appeared, informing them: 'This programme is unavailable to view via Sky Player'.

The glitch is embarrassing for Sky, which is marketing its Sky Player service both to consumers and advertisers.

'For brands to pay for advertising online, it has to be perfect,' warned Mark Syal, head of digital media specialist Walker-i. 'Overcapacity is still an issue, but not as much as it used to be; someone at Sky must have miscalculated the demand.'

The fault was met with a swarm of criticism online as threads appeared on Lost fan pages and Facebook pages hitting out at Sky. Viewers using Twitter to vent their frustration contributed to #lostfinale becoming a trending topic on the microblogging site.

A Sky call centre adviser said the company had been inundated with viewer complaints.
Sky apologised for the technical fault and said it was 'currently investigating what went wrong'.

The final episode of the drama, produced by US network ABC, was screened simultaneously in the US, where it occupied a prime Sunday night slot, and in the UK on Sky Player and Sky1. The aim was to maximise fans' excitement and minimise the impact of online piracy on ratings.

This is not the first time Sky Player has encountered problems. The service was pulled from the Xbox Live platform on the day it launched last October.