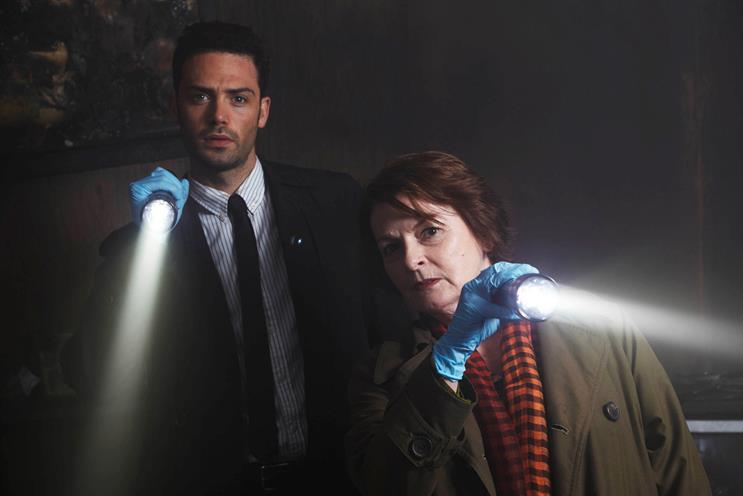 BSkyB had a busy start to 2014, and there is a sense that there's much more change to come as the satellite broadcaster looks to revitalise its core offering.
First came plans to launch a YouTube channel that will house single episodes of Sky's drama shows as part of a wider marketing push to support its entertainment programming. Next, it emerged that Sky and ITV had signed a deal to launch a subscription ITV channel as part of a wider agreement between the broadcasters. Sky then announced that it had extended its exclusive relationship with HBO to 2020 at the same time as its half-year results.
Over the past few years, Sky has heavily increased the amount it spends on entertainment programming.
The new deal with HBO, agreed well before its existing one expires, means Sky will continue to have exclusive access to hit shows such as Game Of Thrones and Girls, and will co-fund major drama series.
Meanwhile, the ITV agreement means the only place you can get all ITV content is Sky rather than the broadcast channels ITV itself owns (and can be accessed on Freeview, Freesat and YouView).
ITV shows such as Vera and Lucan will be available on Sky's streaming service Sky Go, its pay-as-you-go offering Now TV and also to purchase on the Sky Store. Sky also gets exclusive rights to a new channel, ITV Encore, when it launches next year. The all-encompassing partnership is reminiscent of Sky's previous expanded relationships with Channel 4 and UKTV. However, by selling so much content to the all-powerful Sky, these broadcasters could be said to be losing some direct access to viewers.
By selling so much content to the all-powerful Sky, ITV could be said to be losing some direct access to viewers
The revamp comes amid the first real sign that BT Sport might be having an impact on the historically thriving business. Sky's pre-tax profits fell almost a fifth in the final six months of 2013 to £527 million. Most of this can be attributed to the latest Premier League deal: Sky is now paying £760 million a year for broadcast rights, up from a previous £542.7 million.
Sky also missed out on the benefit of retailing ESPN, which retreated from the UK pay-TV market when BT beat it to the Premier League broadcast rights, as well as selling ESPN's advertising.
BT, meanwhile, reported its first increase in revenue for four-and-a-half years for its last quarter. It was the telecoms giant's best consumer revenue performance in a decade, growing by 6 per cent. After years of investing millions of pounds in its BT Vision brand without much success, BT Sport is already starting to shift the dial, with broadband and TV revenue up 22 per cent.
But any suggestion that BT has won the first round would be premature. After all, Sky's revenue was up 6.3 per cent and its own broadband numbers continued to rise despite BT's £1 billion-plus spend bonanza. Moreover, BT Retail, the division that includes the consumer business, reported that earnings before interest, taxes, depreciation and amortisation declined by 8 per cent in the final three months of 2013.
Sky will be comfortable with where it begins the year, but there appears to be a new-found sense of purpose from some long-timers toiling in Osterley.