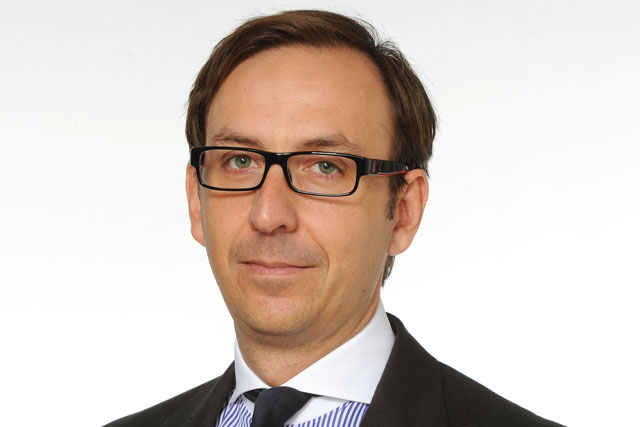 Bradley-Jones will be responsible for the marketing of Sky's television products including Sky Go, Sky Anytime+, Sky Multiroom and HD. He started at the satellite broadcaster last week.
He will work alongside two other brand directors in the new brand management division of the sales and marketing group as part of the restructure led by Stephen Van Rooyen, managing director, sales and marketing, at Sky.
Lucian Smithers, formerly director brand strategy and comms, will take the new role of brand director, content products, with responsibility for all marketing across entertainment, sports, news and movies.

Lyssa McGowan, former customer strategy director of Sky, has been appointed brand director, communications products with responsibility for marketing for Sky's broadband and talk products.
In a new trading unit, Hilary Perchard, formerly director of product management, will lead a new customer management team as director of customer management responsible of customer loyalty and rewards programming.

Also in the trading unit will be a yet to be appointed director of sales.

The final unit created by Van Rooyen is a strategic support services group will bring together Sky's research teams and former customer marketing director Lucien Bowater will take the new role of director of strategy and insight.

Andrew Mortimer remains in his role as director of brand and media.
As managing director, BBC.com & global iPlayer, Bradley-Jones led the international commercial launch of the BBC iPlayer into 15 different territories, including Australia, Canada and Germany, last summer.

After working at media and telecoms management consultants Spectrum Strategy Consultants for over six years, Bradley-Jones joined BBC Worldwide as head of strategy in August 2006.

Bradley-Jones moved to the role of executive vice president, North America, digital media and business development in July 2007 and then became managing director, BBC.com and global iPlayer in June 2009.
Van Rooyen became managing director, sales and marketing in August last year following the departure of Andrea Zappia, formerly managing director of Sky's customer group, who left to become the chief executive of Sky Italia.

Mortimer, Bowater, Perchard, McGowan, Smithers, Bradley-Jones and the new director of sales will all report to Van Rooyen.