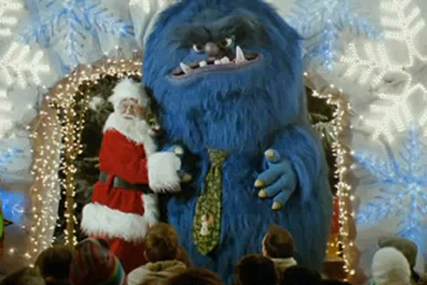 The ad, made by WCRS with planning and buying by MediaCom, is called "Spenglers versus Santa" and follows the Spengler family's first Christmas since moving to the UK.
The dad Brian leads the family through "Santaland" as they talk about what they can get Santa for Christmas, eventually persuading him to spend Christmas with them with the HD movies stored on their Sky+HD box.
The ad broke last night (1 November) and will air nationwide from now until the end of the Christmas season. It is supported online by a Spenglers Facebook page which is currently liked by 9,725 people.
The first ad in the series saw the Spenglers, who had just arrived in London from Monstropolis, go to the supermarket to buy some food, instead of eat the neighbours as they would have done at home.
Last month Sky posted a rise in profits of 25% to £255m for the third quarter of the year and looks certain to reach its self-imposed target of 10 million subscribers by the end of 2010.