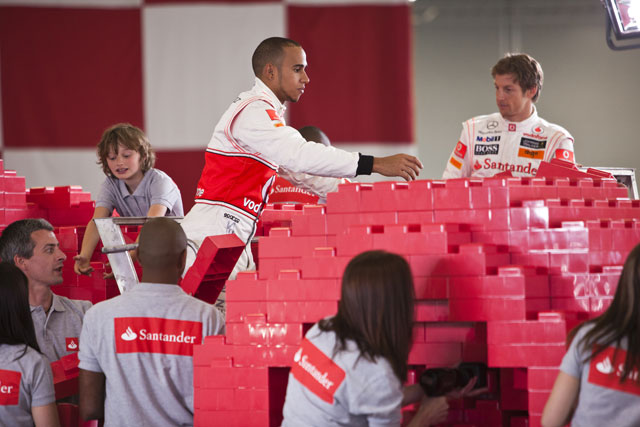 The broadcaster struck a six-year deal to broadcast every F1 race in the summer of last year and signed up Santander as the launch partner for its coverage.
Santander has confirmed it has ended discussions about extending its one-year sponsorship deal, which it struck in order to promote its 123 current account.
A Sky spokesperson said: "We have just reached the conclusion of Santander's successful one-year sponsorship of Sky Sports' F1 coverage. Several brands have already approached us about sponsoring next season's coverage, and discussions are ongoing."
Santander claims it will continue to support F1 through its other sponsorship assets. A spokesman cited its existing "multi-year" deals, which span its corporate partnership with Vodafone McLaren Mercedes and sponsorship of Scuderia Ferrari.
The bank will also continue to sponsor individual F1 races next year, including the British, Chinese, German and Spanish Grand Prix.
A Santander spokesman hinted that the UK-based business will continue to use McLaren driver Jenson Button in upcoming advertising campaigns, because the bank "has a track record of using sponsorship assets in advertising and that will continue".
Sky has claimed its F1 coverage had a reach of more than nine million people in the UK last season.