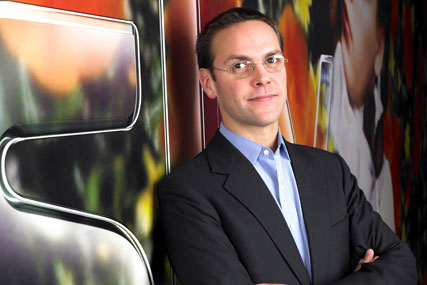 Sky has already appointed Morgan Stanley to sell the shares on its behalf.
A Sky spokesman said: "We have entered into undertakings with BIS [the Department of Business, Innovation and Skills] and we can confirm that Morgan Stanley is acting as sole book runner on the placement of approximately 10.4% of ITV."
The move follows the satellite broadcaster losing its appeal to overturn a court ruling that it must reduce its stake in ITV to below 7.5% last month.
BSkyB bought its 17.9% stake in ITV in November 2006.

The acquisition of ITV shares by BSkyB was originally referred to the Competition Commission in May 2007.

In January 2008 the Secretary of State for Business and Enterprise recommended a partial divestiture of Sky's shares in ITV to a level below 7.5%.
BSkyB originally appealed to the Competition Appeal Tribunal (CAT) in February 2008 and when the CAT ruled against Sky in September 2008 BSkyB applied to appeal the judgment.

The CAT refused Sky's application to appeal but BSkyB issued a renewed application for permission to appeal directly to the Court of Appeal in December 2008.
An oral hearing of the Court of Appeal took place in October 2009 and the Court of Appeal finally rejected Sky's application on 21 January.
The Final Undertakings was published for consultation in January and modifications have been incorporated into the final text which has been accepted by BSkyB.