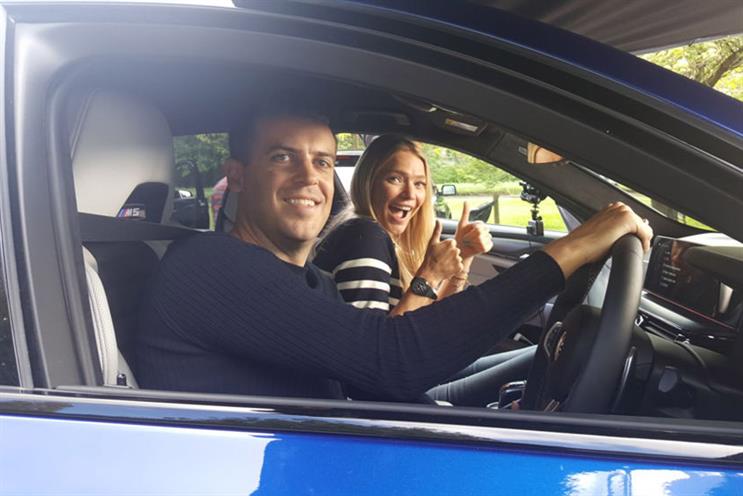 The aim of the series, "Drive to perform", is to highlight the importance of the right tools for both athletes and cars.
The four episodes, which started on November 16, follow Smith, as he embarks on a journey to see if he would be able to be a professional footballer, under the guidance of high-performance trainer, Jamie Reynolds.
During the series, Smith seeks advice on how to perform at the top of his game from other professionals while driving them in the new BMW M5. This includes racing driver, Jodie Kidd, and star of the Seen Through Glass YouTube channel, Sam Fane.
"We are pleased with the way in which we can tell this sequential story of Adam Smith preparing to test himself against an ultimate performance trainer," Andrew Furse, brand and launch communications manager at BMW UK, said. "Preparation for performance is key in any field to deliver something that is truly world class, and this is reflected in the development of the new BMW M5. This made it the perfect choice to support Adam on this journey and help to communicate this message."
The celebrity-led videos will feature as a native article on the Sky Sports and Sky News websites and shortened versions of the content will run as ads across Sky's TV, VoD and social channels.
Viewers will be encouraged to enter a social media competition by uploading their own photos and videos sharing their proudest performance moments from any sports or arts discipline.
The TV campaign will also run through the innovative Sky AdSmart targeting platform, allowing BMW and Shell to deliver bespoke content to a relevant audience of affluent drivers at scale.
The partnership was brokered by Sky Media and Mediacom.