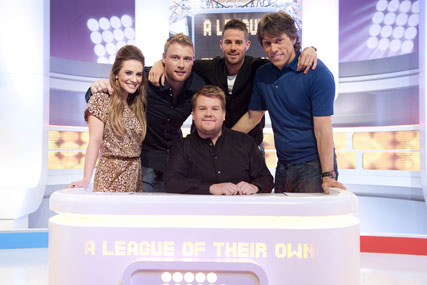 The platform's most popular controller-free game will appear today in the pre-title sequence of Sky 1 HD's sports panel show, A League Of Their Own.
The sequence, co-produced by CPL Productions, features stars of the show preparing to go on-air while members of the studio audience prepare for the show backstage by playing Kinect Sports.
The deal was negotiated by Microsoft's media agency, Universal McCann, which was also responsible for Xbox 360's series sponsorship. Xbox also sponsors the second series of Sky1's Got To Dance.
Earlier this month, Sky signed its first product placement deal with TRESemme haircare, as part of its sponsorship of the upcoming British and Irish versions of Next Top Model, in a deal brokered by Carat.