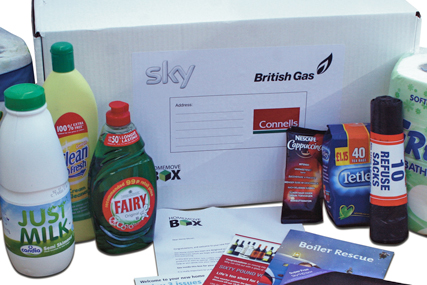 The venture, known as Home Move Box, will see targeted consumers receive a package of useful branded goods as they move into their flat or home.

Other brands to sign up to the project include PepsiCo, Associated Newspapers, Sara Lee, Candia UK, Virgin Wines and Clipper Tea. The scheme targets 500,000 people each year.

Royal Mail rolled out a similar venture, called Matter, in 2008, in which brands such as Cadbury, Lovefilm and O2 provided free samples to consumers.

Charles Wasdell, director at Home Move Box, said: "It is also a key opportunity for brands to communicate to consumers. The Home Move box is about giving something back during a key life change.

Greg Jarvis, Virgin Wines' new business director, said: "We see the partnership as a great way for us to reach out to potential customers, yet at the same time hope that anyone moving into a new home will find our offer within the boxes attractive."