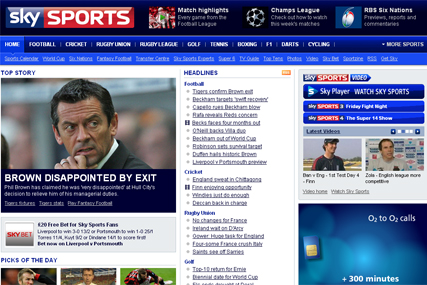 The agency will now create an online sports game for Sky Sports, which will aim to encourage more people to take part in Living for Sport.
The game will have a retro feel and will take on the form of a competition that challenge users to take part in running, cycling and swimming events.
Sky Sports will make the game available on social networking sites. A humorous viral ad starring Living for Sport ambassadors, including Olympic sprinter Darren Campbell, has been created to raise awareness.
The initiative uses sport to encourage young people across the UK to fulfil their potential by helping to improve their health, develop self-esteem, and increase attainment and achievement levels.
The initiative has been running for six years, and is freely accessible to every secondary school in the UK.