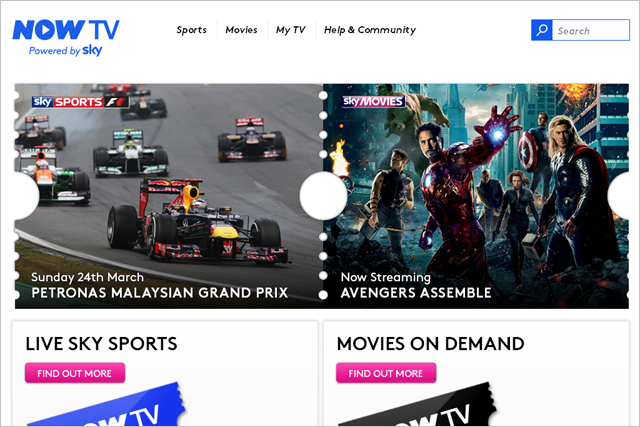 Now TV promises a new and flexible way to access the satellite giant's live sports coverage with no contract, set-up costs or installation. Customers can now get unlimited 24-hour access to all six Sky Sports channels for £9.99.
The broadcaster is hoping Now TV will open Sky Sports to new audiences with its exclusive event-TV content, including Formula 1 races, Premier League matches and Ashes Tests.
The web-based service will be available on all connected devices, including Xbox 360, computers, tablets and smartphones.
Simon Creasey, director of Now TV, called the launch a "landmark moment for sports fans".
Barney Francis, managing director of Sky Sports, added: "Sky Sports has never offered a greater choice of high-quality live sport and we've got our biggest ever summer ahead.
"Whether it's the Ashes, the Lions, F1, or the finale of the football season, there's something for all sports fans on Sky."
The new sports content adds to Now TV's established offering of access to Sky Movies with a monthly pass.
Follow @DurraniMix