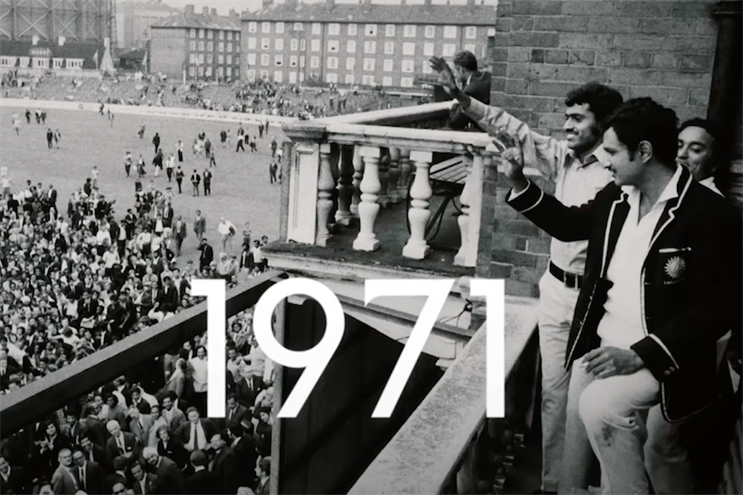 Both versions of the 30-second TV ad for Sky's test coverage show flashbacks of successful Indian cricket matches against England since 1932.
However, households who regularly view content from India-focused channels Star Plus, Colors and Zee TV (which are all represented by Sky Media's ad sales team) will see a Hindi language version while others will see an English language version.
Sky said it is the first-ever dual Hindi and English language promotion on television.
The campaign launches tomorrow, in advance of the first game of the five-match series between England and India on 1 August. The promotion has been created in-house by Sky.
Sky is able to deliver the promotion through its AdSmart system, which it has been using to allow advertisers to reach multicultural audiences. Sky Media claims to represent the largest portfolio of multicultural channels in the UK, with 25 channels reaching a potential 4 million people.
Debarshi Pandit, head of multicultural business at Sky Media said: "Ethnic audiences in the UK are watching more mainstream channels and sport than ever before and with the current tour poised evenly between England and India, there is huge interest in the upcoming Test series.
"This promotion marks a milestone in that it is the first to be broadcast in both Hindi and English, demonstrating our ongoing commitment to better connect with our audiences."
Earlier this year Sky Sports Cricket carried ads from Indian brands aimed at British Asian viewers of Indian Premier League cricket through AdSmart, including a Hindi language spot for property developer Lodha.