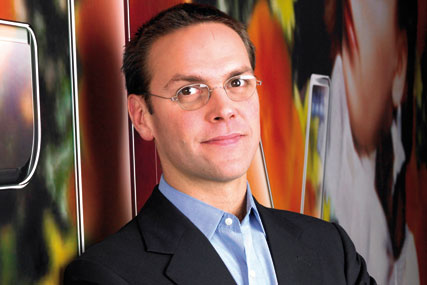 Just over 404 million shares were placed on the market last night (8 February) by Morgan Stanley, achieving a price of 48.5p per share, totalling £195.9m. More than one bidder is understood to have been involved.

Sky had paid 135p per share, valuing the shares sold yesterday at £545.4m.

Former chief executive James Murdoch bought the 17.9% stake in a surprise move in November 2006, intending to keep Britain's biggest commercial broadcaster away from a merger with pay-TV rival NTL.

Concern about Sky's influence over ITV led to the intervention of the Competition Commission, which ruled in December 2007 that Sky should reduce its stake to 7.5%.

After spending two years appealing against the decision, Sky yesterday gave up on its last possible option of appealing to the Supreme Court and divested 10.4% of the broadcaster.

However, the broadcaster said it intends to retain its remaining 7.5% investment in ITV "for the medium term and to remain a committed shareholder of ITV".

Sky has already recognised the fall in the value of its ITV stake in its accounting, and is therefore expected to book a small profit on the disposal.