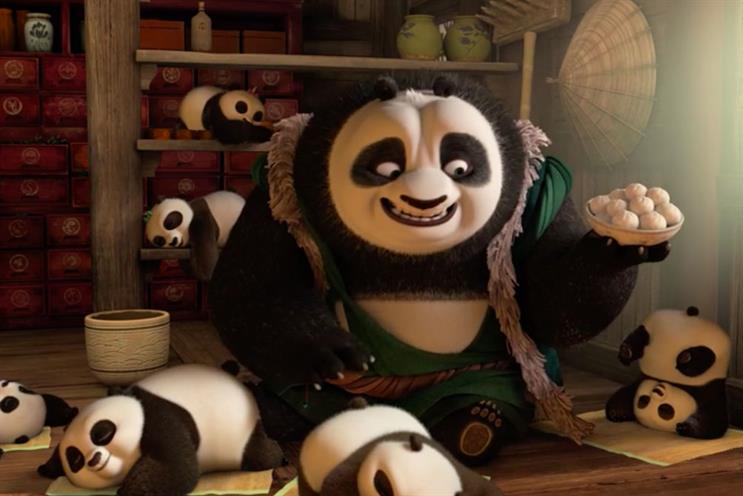 The pay-TV giant has teamed up with 20 Twentieth Century Fox and DreamWorks Animation to create the ad, which launches on Christmas Day.
Creative agency WCRS and media agency MediaCom are behind Sky's 50-second animated advert, which portrays life inside Panda Village and how unreliable internet can disrupt everyone's "feng shui".
The lead character, Po, tries to upload video footage of his family but is hindered by a slow internet connection, prompting Mr Ping to point out that they wouldn't have had this issue if they had Sky Broadband.
The ad is to drive the Sky Broadband Big Sale.
Sky tends to push promotions for its services at different times of the year, with TV sport offers in the late summer at the start of the new football season and broadband offers at other times of the year.
The movie Kung Fu Panda 3 does not debut in the UK until March 2016.
Sky is one of Britain's biggest advertisers, spending £215 million in 2014, according to Nielsen.