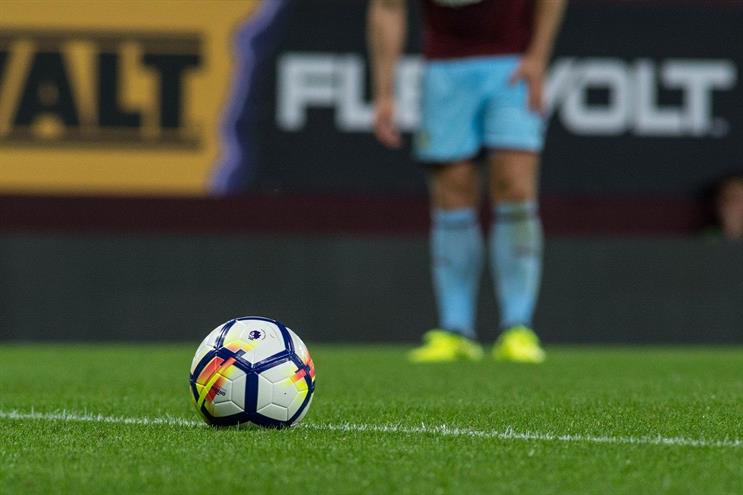 Sky's advertising revenue slumped almost 12% across Europe in the first three months of the year amid continued uncertainty over when it will be able to broadcast Premier League football matches again.
The broadcaster, now owned by Comcast, reported an 11.6% drop in first-quarter ad revenue.
Ad income suffered because of "overall market weakness in the market, which was exacerbated by Covid-19", plus there was an ongoing hit from last year's crackdown on gambling advertising in the UK and Italy.
Sky also reported a 1.9% decline in direct-to-consumer revenue and 10.5% fall in content revenue. Total revenue was down 3.7% to $4.5bn (£3.5bn).
Jeremy Darroch, Sky's group chief executive, said the company was well-placed to "bring customers back" whenever the Premier League season resumes, because it had chosen to put customers' sports subscriptions on hold.
"We unbundled sports. We thought that was a very sensible way to manage in an environment where essentially the sports season's gone away for now. That, of course, means that the level of cancellations we've had in sports is de minimis."
The Premier League, which comprises England's top 20 football clubs, is working on a plan nicknamed "Project Restart" to finish the season by the end of July as well as looking ahead to the new season in the autumn.
One option is said to involve matches being played behind closed doors because of social distancing.
Michael Cavanagh, Comcast's senior executive vice-president and chief financial officer, warned that Sky is uniquely vulnerable to losing customers due to being unable to show Premier League games.
"Given the significant revenue associated with Sky Sports and the fact that sports packages are sold separately, the complete shutdown of sports presents a unique risk of customer attrition, if unaddressed," he said.
"In light of that challenge, our approach has been to allow our customers to pause their sports-related subscription payments during this time, which mitigates the risk of customer disconnects and keeps us in control of turning this revenue stream back on when sports return."
Looking ahead, Comcast expects ad revenue to "materially weaken" from the first quarter, driven by the continued postponement of sports.
ITV, the UK's biggest commercial broadcaster, will report its first-quarter earnings on 6 May.