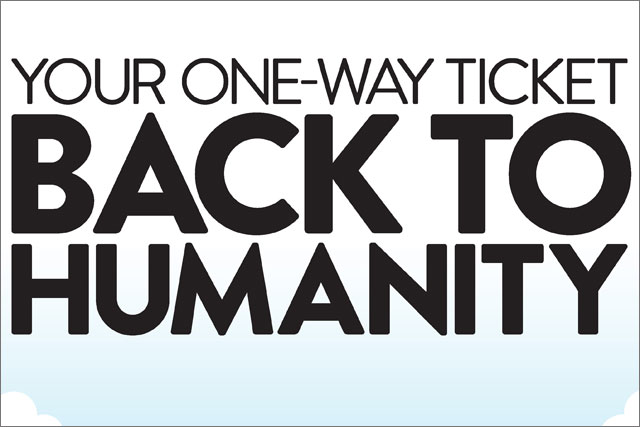 The internet calling service, which was acquired by Microsoft in October last year for $8.5bn (£5.2bn), is launching a digital and outdoor campaign in the UK and US today.
Francie Strong, director of global marketing at Skype, told Marketing that the campaign, created by Pereira & O'Dell, aimed to demonstrate the "much richer communications experience Skype can deliver, and how it can bring people together in a way which is much more human than an alternative".
Pereira & O'Dell also handled the media for the campaign.
The ads feature bold text such as 'Your One-Way Ticket Back to Reality', featuring the Skype logo and the new strapline, 'It's time for Skype'.
The outdoor posters, wraps and digital posters, run across sites in London, including Canary Wharf, the Eurostar departure terminal and on London buses, from today (2 April) for the entire month.
For the digital component, Skype is running a series of banner ads, with a similar creative, and an ad on its own landing page.
In addition, Skype has created a "humoticon" Facebook app, which enables users to create an emoticon, based on their own face, which they can share with friends on the social network.
Strong said: "Following research, we realised people are overwhelmed by the number of ways to connect with people these days, and this made them actually feel less connected."
She said that although Skype had a positive "brand perception", many users had a "singular view" that Skype was just for video calling and "people did not understand fully the breadth of communications it can bring".
As well as attracting new users to the service with the campaign, Strong said it aimed to target users who had downloaded the service, but were not active users, by demonstrating the range of features it offers.
Strong added that the Skype brand was being kept separate to the Microsoft one for this campaign.
According to comScore data for February, Skype had 12.5 million unique visitors, which is a 3.3 million increase over the past year.
The last campaign Skype ran in the UK was its 'Skype Outside' by Poke in September 2009, to promote its mobile service by getting users to send messages to artists in five counties around the world, which were interpreted in different ways to create artwork.
Follow Sarah Shearman on Twitter @Shearmans