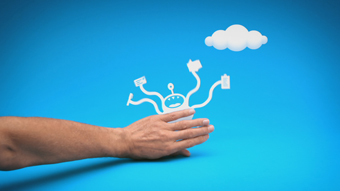 Skype is unveiling its sponsorship of CNN's Connect The World with a series of new idents marking the start of an integrated TV and online campaign.
Connect The World is a current affairs programme that looks at the stories behind the headlines. A recent edition featured the former Cheers star Ted Danson investigating the global over-fishing crisis.

The animated idents will run between segments of Connector of the Day, a show featuring a key figure and a cause with which they are associated.

Albion produced the idents that aim to show how Skype free video calls connect people wherever they are in the world, bringing them closer together. They are executed in Skype's style and tone, using its familiar characters and iconography.
Video 1: skype ident
Video 2: octopus
Video 3: video calling