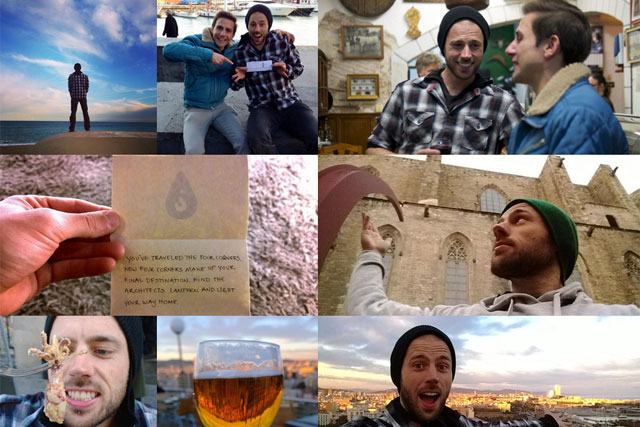 Microsoft-owned Skype is facing fierce competition in the video calling market from Google's Hangouts, Apple's FaceTime and services including WhatsApp and Viber. In response, the brand has developed a new "creative expression" in conjunction with Wolf Olins.
Bramall, the global senior director of brand experience at Microsoft's consumer apps and services business, said: "Apple do beautiful things but when you look around the world not everyone has beautiful teeth and looks like a model.
"So one of the things we have done is capture the imperfections of life. We learn from our imperfections so we should celebrate those.
"From a Google perspective often the stories they present are slightly manicured and idealistic, where Skype isn't afraid of presenting real stories."
In a change of strategy, Skype has created campaigns including its "stay together" ad that features a child soldier from Uganda who uses Skype to connect with his family.
As part of its Collaboration project the brand is also focusing on a business in Israel that employs Israelis and Palestinians who work together over Skype.
Bramall said: "The hyper real stories are something that has allowed us to differentiate from Google's saccharine type of stories.
"There's just something I would say feels slightly staged [with Google's ads] and in this world of social connectivity and digital innovation people are really in tune with what's real and what's fake.
"Brands in the modern world have a right to present to the world what's real and Twitter does a great job in representing what's going on in Turkey. Disruptive brands should present real experiences".
Bramall claims Skype's new strategy has resulted in an increase in consideration among core segments of the brand's audience and means Skype is being used more in everyday life and is no longer just associated with calling granny on a Sunday morning.
Skype currently provides video connectivity for Facebook, although Facebook's acquisition of WhatsApp and the latter's move towards video calling leaves question marks over the partnership.
Bramall said: "We have been providing video connectivity for Facebook for the past couple of years so I expect that to evolve over time, but I don't know what they are going to be doing but as they try and develop more and more things and more communication they will totally get into that video space. "