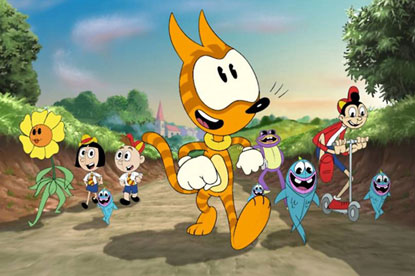 The broadcaster said that ad revenue declined to £308 million, down from £328 milllion in the previous year, which it said was better than an overall market decline of 13 per cent.

Sky's ad revenues were revealed as the company announced a strong set of results with its highest customer growth in five years - it added 462,000 customers to take its total number of subscribers to 9.4 million.

Its chief executive, Jeremy Darroch, announced that revenues grew by 7 per cent to £5.3 billion while profits rose 4 per cent to £780 million.

Darroch cited take-up of Sky+ HD as a key reason for growth and said that the Sky remains on course to hit its target of 10 million subscribers by the close of 2010.

However, growth came at some cost, with Sky's marketing costs rising 22 per cent to £907 million.

While above-the-line ad spend was described as "slightly lower" Sky's incentives to encourage take up of HD boxes led to an increase in customer acquisition cost to £308 per customer.

Sky also used its annual result statement to take another swipe at Ofcom's investigation into the pay-TV market, saying that "there is no proper justification for intervention to reuquire Sky to wholesale its premium channels".