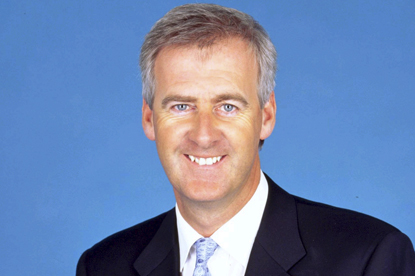 Milligan, 51, was declared dead at the scene in Padstow, after the tragic accident on Sunday 5 May, which also claimed the life of Emily, his eight-year-old daughter.
His 39-year-old wife Victoria, four-year-old son Kit and two other daughters Amber, 12, and Olivia, 10, were also involved in the accident and are being treated in Derriford Hospital in Plymouth with injuries described by Devon and Cornwall Police as "life threatening".
A Sky spokesperson said in a statement: "Everyone at Sky is deeply shocked and saddened to learn of the tragic accident involving the Milligan family.
"Nick has been a great friend and colleague for many years and his loss will be felt across our company and the industry. Our very deepest sympathies are with his family at this time."
Much admired among the industry, Milligan had been managing director since 2004 and last week had been named by Campaign and Media Week as one of the media leaders of the decade for his contributions to the industry.
Prior to his time at Sky, Milligan had joined Channel 5 in 1996 as a founding director and played a pivotal role in launching the terrestrial channel.
The UK's television marketing body, Thinkbox, where he had held a unifying and influential role in developing the industry since becoming a board member in October 2005, moved quickly to cancel a planned industry event tomorrow out of respect of the terrible loss.
Tess Alps, executive chair of Thinkbox, told Campaign: "The loss of Nick Milligan will be felt right across our world. He was a towering leader with great foresight, integrity and energy who shaped the TV industry for the better.
"Many people's careers were nurtured by him and we all owe him a huge debt. A proper gentleman. We are mourning Nick and his daughter while willing, with all our might, that the rest of the family recovers.
"Thoughts, hopes and prayers are primarily with them right now."
In a Campaign interview two years ago, Milligan had stated his love of "the kids" and "anything outdoors", and called his most treasured possession his beach house in Trebetherick, Cornwall.