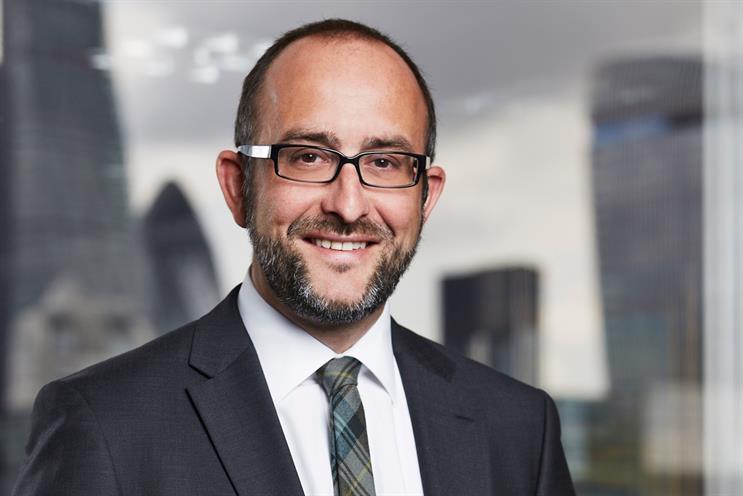 After 17 years at the coalface of advertising sales, Jon Slade is moving on. The commercial director for global digital advertising and insight at the Financial Times is rising up the organisation where he has spent the best part of a decade. Next week, he begins a new role as the managing director of the FT's business-to-consumer division, reporting directly to the FT chief executive, John Ridding.
"It feels strange to be leaving advertising," Slade, who began his career in 1997 selling space for Gas Installer, admits. Seated at a huge table in a room at the FT building with views over the River Thames, he adds wistfully: "It's something I'll find hard to leave entirely. I'll try and keep my oar in a bit."
Slade has worked frenetically during what has been a hyperactive year at the FT. The print edition has been relaunched, a new management structure introduced and a revamped commercial team has been created, structured by discipline and covering B2C, B2B, trading, career management, education and emerging markets rather than regions.
Paid-for circulation has hit 700,000, the highest in the newspaper's history. Digital advertising has been advancing rapidly, with mobile ads growing "in double digits" to account for about 15 per cent of ad revenues, while online video contributes about 10 per cent. Last year, Nielsen estimated the FT's ad revenues at £70 million a year, though the company says this is "completely out", with rumours suggesting it could be as high as £100 million.
The FT notably has a metered online subscription system with a single log-in, so subscribers can access content on any device that uses HTML5, whether PC, tablet or mobile, thus doing away with the need for apps.
A major task facing the digital ad department has been to integrate ads into products such as Fast FT, which offers up-to-the-minute analysis pieces online. The challenge has been to get ads in-stream after every five or six posts. "This has meant collaborating closely with editorial to say we have a design vision and here is what will work for an advertiser," Slade says.
Breaking down the silos formed over 126 years between different departments will be key for the FT as it integrates its digital and print products.
Having a single log-in to access the brand has provided Slade with a wealth of first-party data about the behaviour of readers and how they consume both content and advertising. One of the biggest innovations to spring from these insights has been the introduction three weeks ago of a time-based online trading currency, "cost per hour". This runs alongside its "cost per thousand" method of charging for online ads.
Under CPT, an advertiser might buy 1,000 impressions for £50, and assume each impression worth 5p is the same. They are not, Slade stresses. Some page impressions might be viewed for just one or two seconds, others for more than five seconds. Impressions of at least five seconds work harder, with better recall, brand association, favourability and intent to purchase, he explains, adding contentiously: "The difference between someone not having seen an ad at all or seeing it for one or two seconds is so marginal as to be non-existent when it comes to all of those measures."
The FT now charges advertisers by the hour for bundles of impressions of at least five seconds. So far, four advertisers have trialled the system, including BP and Microsoft. The next step will be to get other premium publishers to join in with the initiative.
The difference between not seeing an ad or seeing it for two seconds is so marginal as to be non-existent
Another of Slade's key tasks has been running the Global Commercial Academy, an investment by the FT in sales staff development. Speakers are brought in to help the newspaper's 130 sales staff across the world understand and learn skills in areas such as programmatic trading and analytics.
"When I started, pretty much all you had was a ratecard and a telephone and off you went. Now we are all mini-publishers," Slade says.
He has also overseen the roll-out of the content-matching service FT Smart Match to global clients. This uses profiling to recognise the meaning of new stories, allowing advertisers to match their content to relevant articles in real time on FT.com.
Slade believes the FT leads the way in digital advertising innovation, with its focus on content-based advertising, programmatic trading – now 5 per cent of ad trading – and HTML5 for mobile.
So what was his pitch for the job of managing director of B2C? "I was very keen in the interview process to say that, as an organisation, we are putting the interests of the customer first," he says.
"Paramount in our thinking is what value are we driving for that customer, what did they get for their subscription, how did it help them think differently, act smarter and work harder? That needs to be evident in everything we do."